Barcode Verifiers
Barcode verification is the process of grading the quality of 1D, 2D, and direct part mark (DPM) codes. An increasing number of regulated industries require barcode verification. Barcode verifiers provide guidance through the marking process to create codes which meet minimum quality standards. Cognex barcode verifiers use high quality optics, advanced algorithms, and simple software to demonstrate compliance to industry standard guidelines. Cognex barcode verification technology ensures the readability and compliance of 1D and 2D barcodes to industry standardization guidelines. Today most companies spot check codes one at a time using an offline, operator-based verifier which can be slow and cumbersome.
The DataMan 475V series inline barcode verifier provides automated high-speed verification and quality reporting directly on your line to prevent product waste and chargebacks. Immediate feedback and visual diagnostic information provides operators with the ability to identify and correct printing and process control issues as they happen. Detailed reports can be generated for traceability, process control, and compliance.
DataMan 475V provides several immediate ways to assure quality:
Set alerts for when code quality begins to decline
Grade up to 20 codes per second
Export verification results to your PLC, database, or FTP server
Improve processes with detailed analysis and diagnostic information for every code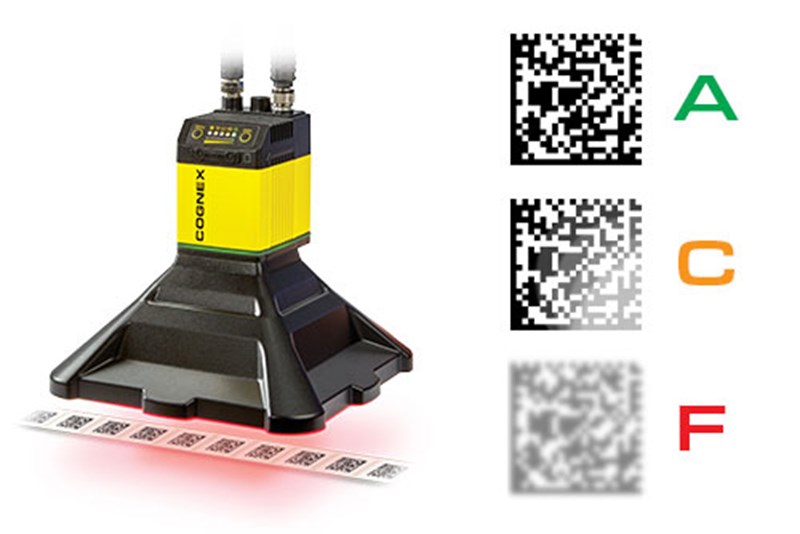 Achieve Compliant Barcode Verification Results
The DataMan 475V four-quadrant, 45-degree lighting attachment is compliant with the International Organization for Standardization (ISO) 15416, 15415, and ISO/IEC TR 29158 requirements for grading 1D and 2D codes. The included calibration card and robust grading algorithms ensure that the DataMan 475V conforms to ISO and application standards while providing accurate and repeatable results.
Auto-generate code quality data and reports
Barcode verification software provides visual diagnostic information to identify one-off or trending code quality issues. It assigns an overall grade to a code based on measurements of ISO-defined quality parameters. These parameters measure several factors that affect a barcode reader's ability to identify and decipher a code, maximizing read rate performance throughout the supply chain.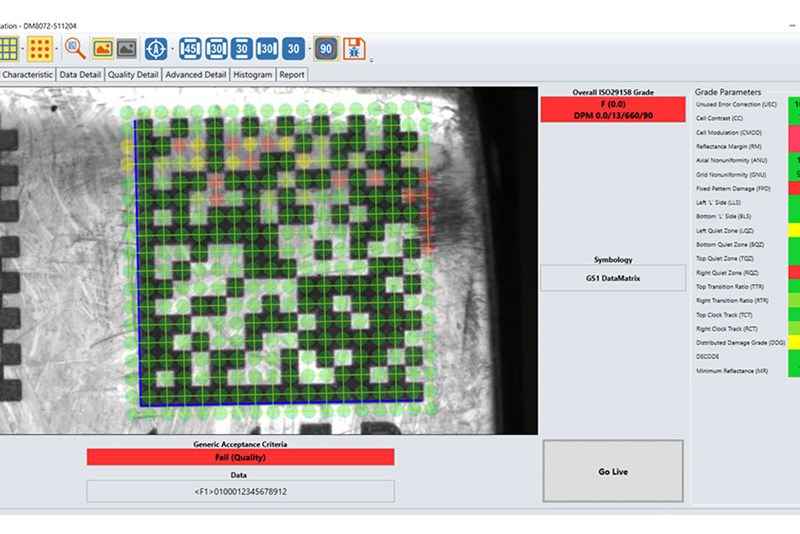 Barcode verification is the process of grading the quality of barcodes. Barcode verifiers capture images and generate reports to demonstrate compliance to parameters within industry standardization guidelines. The DataMan 8072 series barcode verifier is packed with powerful lighting options, robust grading algorithms, a high-speed processing engine, and a high-resolution camera to capture and grade the most difficult direct part mark (DPM) codes. Combined with simple DataMan Setup Tool software, DataMan 8072 series verifiers deliver detailed, repeatable results.
Multiple options for verifying codes on every surface
DataMan 8072 verifier is the only verifier with all three, 30/45/90-degree, lighting angle options specified in the International Organization for Standardization (ISO) AIM DPM Quality Guideline (ISO/IEC TR 29158). It easily illuminates codes on textured, curved, and even highly reflective surfaces, reliably capturing and grading code images to demonstrate code quality compliance.
Easy-to-maneuver compact design and rugged housing for greater mobility
The DataMan 8072 series verifier has an ergonomic, handheld scanner-like design that is easy to maneuver. A small imaging head gives users better access to codes in recessed or hard-to-reach locations. The DataMan 8072 verifier is the only verifier on the market with an IP65 rating and rugged housing to withstand even the harshest factory floor environments.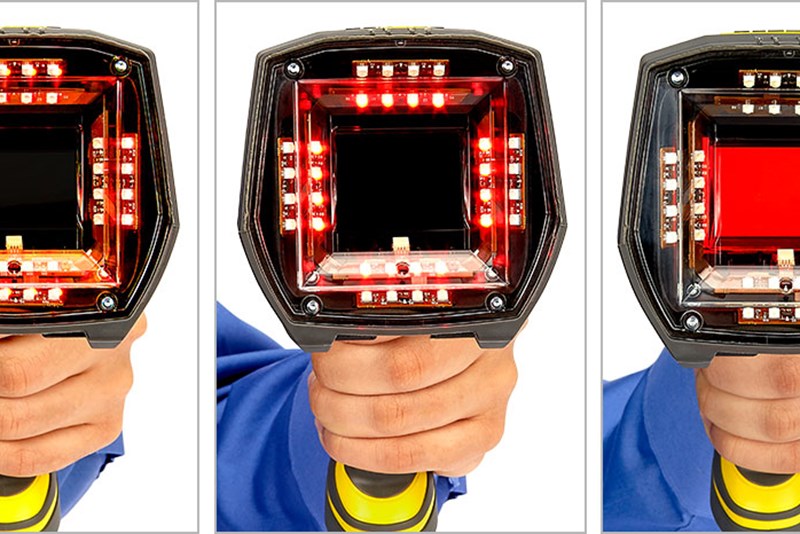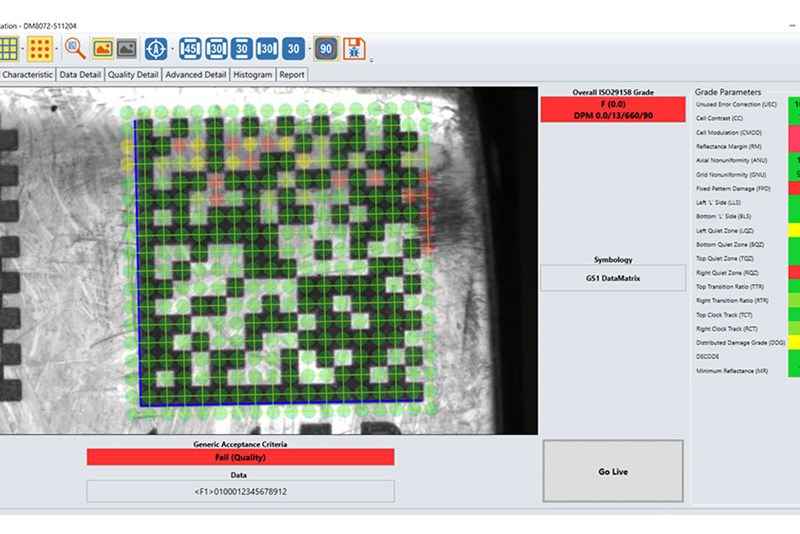 Speak with a Dedicated CIMTEC Represenative
CIMTEC has developed an extensive product offering through partnerships with industry leading manufacturers. With extensive experience in the industry, count on us to meet your needs while improving your facility's operation and efficiency.