Dataman 470 - Fixed Mount Barcode Readers
DataMan 470 series fixed-mount barcode readers solve complex, high-throughput manufacturing and logistics applications with ease. DataMan 470's multi-core processing power, imaging technology, high-resolution sensor, advanced decoding algorithms, and simple setup delivers maximum coverage, speed, and ease-of-use.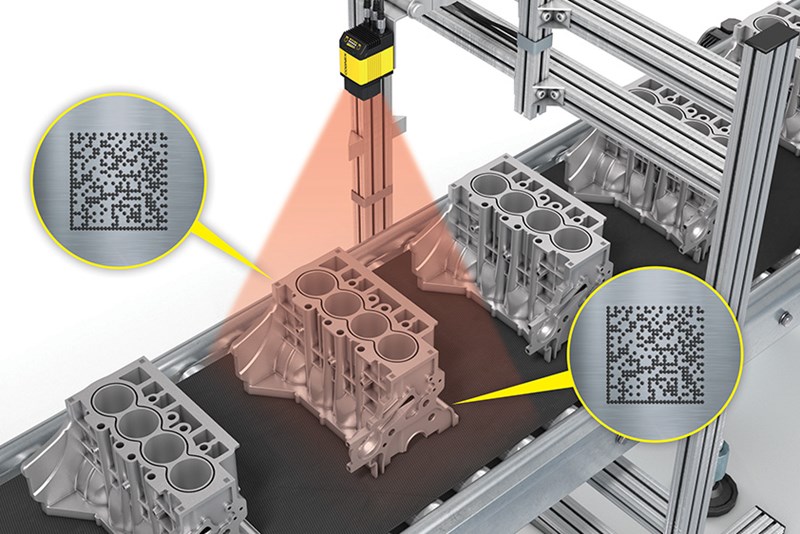 Fast, Powerful Performance Solves Challenging Applications
The DataMan 470 barcode reader has seven powerful processing cores, enabling it to run multiple algorithms and processes in parallel at astonishing speeds. It reads challenging 1D and 2D codes in varied locations, as well as multiple mixed symbologies simultaneously while maintaining the highest decode rates.
Advanced technology improves throughput and traceability
DataMan 470's innovative imaging technology delivers unprecedented coverage and speed allowing greater process variation and lower facility design costs. It enhances the image quality of 1D and 2D codes and reads barcodes not even visible to conventional readers.
Easy Set-Up and Process Feedback for Optimal Production Processes
The newly optimized DataMan Setup Tool simplifies reader setup by providing a step-by-step installation flow for easy and efficient setup. DataMan 470 series includes Gigabit Ethernet for fast, full-resolution image transfer to the Setup Tool to help diagnose the cause of unread codes. Cognex Edge Intelligence provides barcode quality metrics to help optimize production processes.
Speak with a Dedicated CIMTEC Represenative
CIMTEC has developed an extensive product offering through partnerships with industry leading manufacturers. With extensive experience in the industry, count on us to meet your needs while improving your facility's operation and efficiency.