LINE LIGHTS
Precision LED Lighting
LED Line Lights, as opposed to linear array bar lights, employ a secondary lens to focus the light into a narrow beam, typically for short to intermediate working distances, and are mostly used in conjunction with line scan cameras. Line lights are typically mounted in a medium to high angle bright field orientation, but may also be mounted in medium angle dark field. As with any line scan application involving moving surfaces, Line Lights must have sufficient intensity to freeze motion.
MicroBrite™ Line Lights
LL232 Series
• Part of the MicroBrite™ family of high performance, compact machine vision lights. • This line light series utilizes a fresnel lens for a compact form factor. • Provides an intensity level of 189kLux (working distance of 75mm)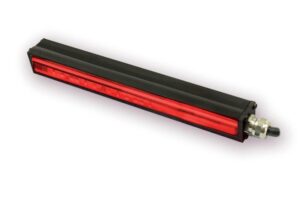 Ultra High Intensity Line Lights
LL230 Series
• This ultra high intensity line light series is built to handle the most extreme line scan lighting requirements. • Provides an intensity level of 2,100 klx (working distance of 75 mm). • Pre-engineered for expandability in 150 mm (6") increments up to 2400 mm (94.5").
High Intensity White Line Lights
LL167 Series
• The LL167 Series provides a focused line of illumination in a passively cooled design. • Only available in White (for color illumination in a similar package refer to our LL137 Series).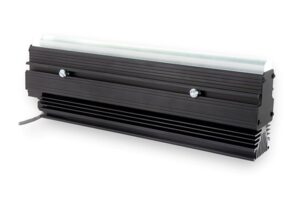 Medium Intensity Line Lights
LL137 Series
The Narrow Linear Diffuse Light series is ideal for precision scanning of highly reflective materials.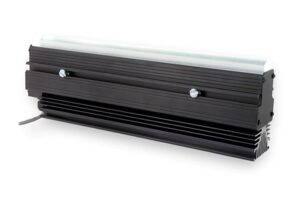 Classic Line Lights
LL163 Series
Our classic LL163 Line Lights are suitable for low intensity, low speed line scan applications. These line lights are well established and have proven reliability.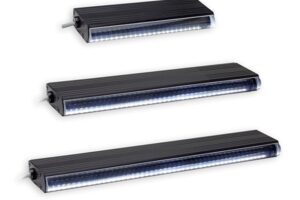 Oblique Line Lights
LL158 Series
The LL158 Series produces an oblique (30°) line of illumination for line scan applications in a passively cooled design. When oriented across a moving web or conveyor line, unlike standard line lights, this linear light's unique geometry highlights engraved or raised lines that run parallel to the material travel.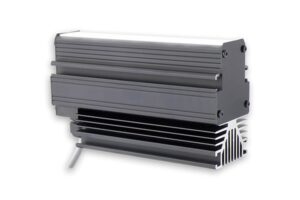 Speak with a Dedicated CIMTEC Represenative
CIMTEC has developed an extensive product offering through partnerships with industry leading manufacturers. With extensive experience in the industry, count on us to meet your needs while improving your facility's operation and efficiency.