Linear encoders detect linear movements as absolute position values without making contact. No reference run is required for the wear- and maintenance-free encoders. Different constructions with high resolution and rugged design enable use in a wide range of applications and industries.
Modular wire draw encoder in miniature design
Measuring lengths: 1.25 m … 10 m
Modular measuring system with a wide selection of interfaces/measuring lengths
Very small, slim housing (55 mm … 190 mm) with spring integrated in the measurement drum
Light yet shock-proof and temperature-resistant plastic housing
Analog interface with teach-in function on encoder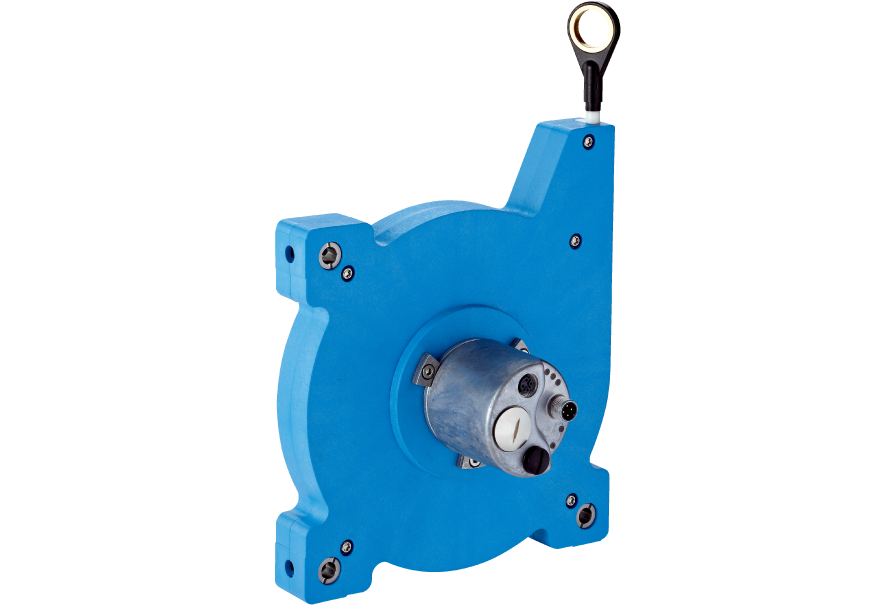 Ultra high speed measurement for linear direct drives
Absolute measurement system for linear direct drives
Measuring lengths: up to 16,384 mm
High traversing speeds: up to 10 m/s
Status LED
Non-contact measurement system; reading distance to the magnetic tape: up to 0.8 mm
Electronic type label
ETL70 with one cable technology thanks to the HIPERFACE DSL® interface
STL70 with HIPERFACE® interface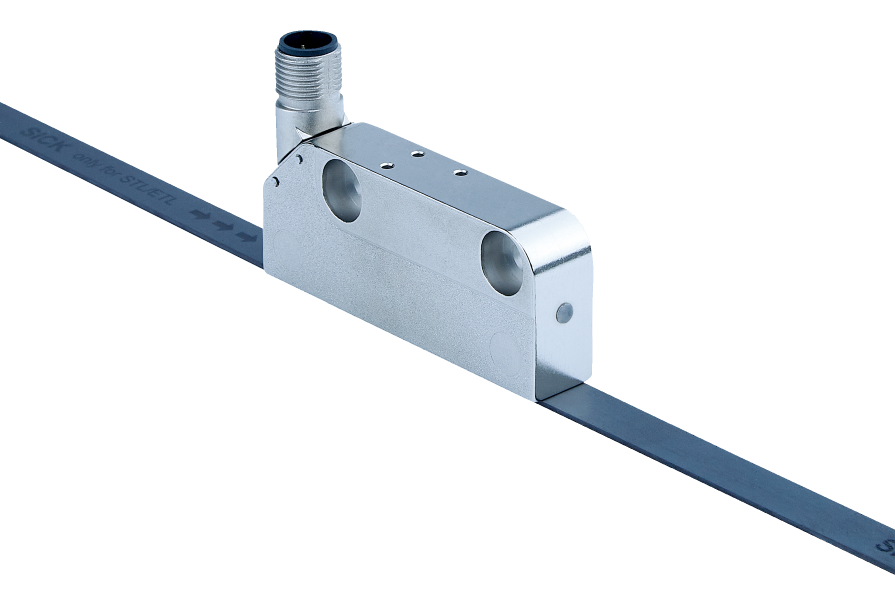 Compact design – with integrated encoder
Measuring lengths from 2 m … 5 m
Integrated measuring system
Compact housing (90 mm x 90 mm x 90 mm)
Incremental and absolute versions
High resolution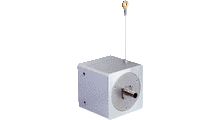 Flexible linear encoder for countless industrial applications
Magnetostrictive principle of operation
Absolute position feedback
Resolution: up to 10 μm
Measuring lengths: 50 mm to 2,500 mm
Available interfaces: Analog and CANopen
Highly-flexible system architecture
Intelligent diagnostic functions and condition monitoring
Profile and hydraulic variants for many installation situations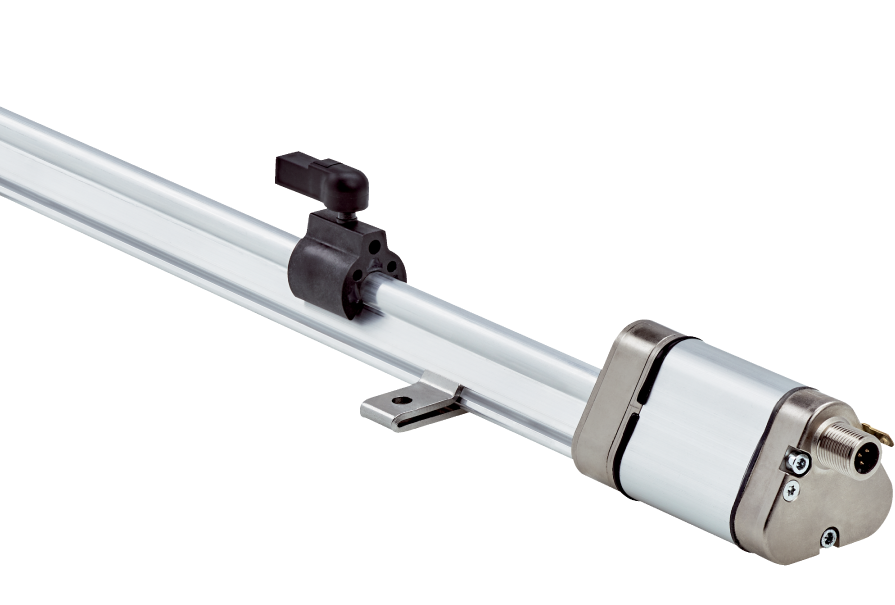 Integrated cylinder position measurement for mobile machines
Measuring range: 50 to 2,500 mm (for MAX48N and MAX48A) or 1,500 (for MAX30N), 1 mm increments, typical resolution 0.1 mm
Analog, CANopen, SAE J1939 and PWM interfaces are available
Pressure-resistant housing, designed for hydraulic operating pressures of up to 400 bar
High operating temperature (electronics) up to +105 °C
Fluid temperature (hydraulic oil) up to max. +95 °C
Compact dimensions: 10 mm installation space, 30 mm cushion zone
Position magnet does not need a spacer disk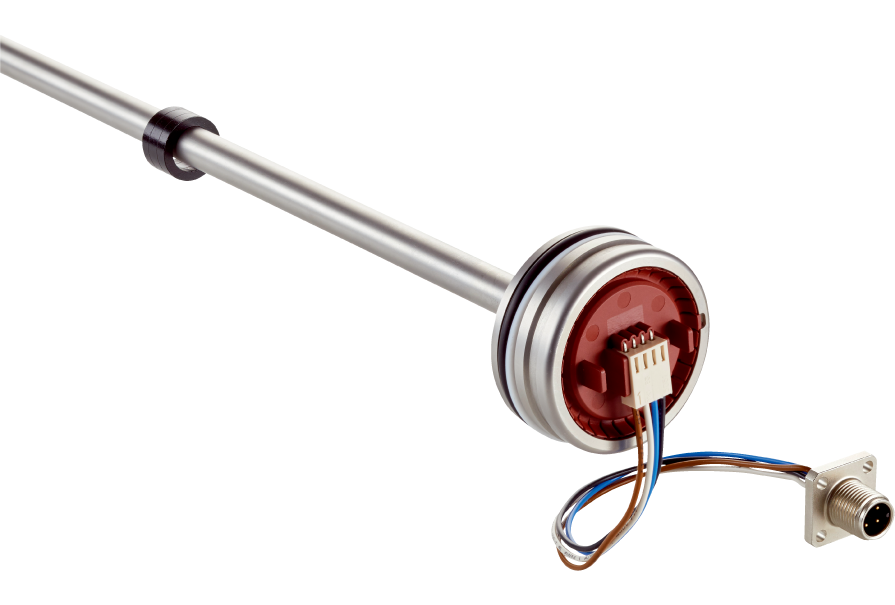 Top-speed measurement for linear motors
Absolute, non-contact, wear-free length measurement system for linear motors
Measured lengths of up to 1 m
Suitable for high traverse speeds of up to 10 m/s
Reliable location positioning even in the event of condensation and contamination of the magnetic tape
Electronic type label and programming of the position value
Absolute location positioning, no reference run
HIPERFACE® interface
Certified according to SIL2 and PL d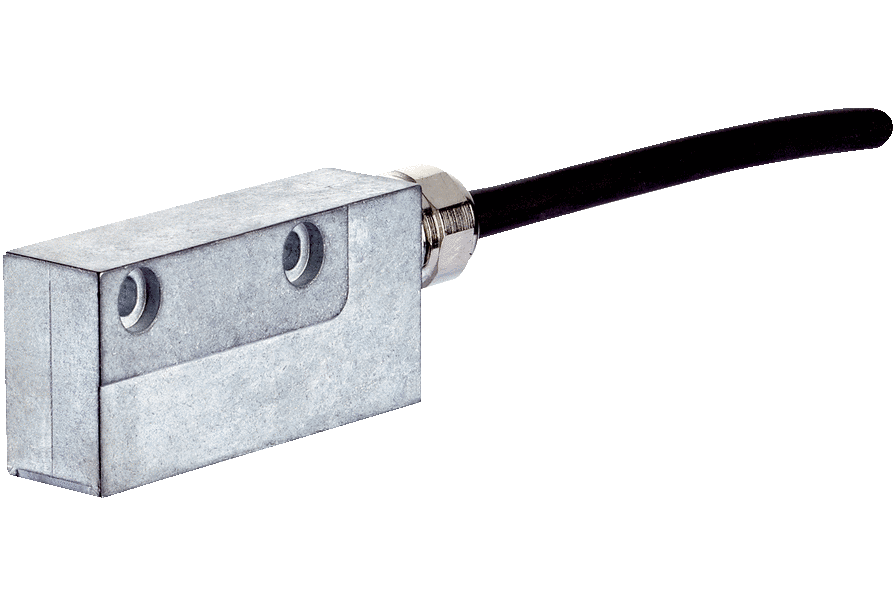 For the harshest conditions – the heavy-duty linear encoder
Non-contact length measurement – maintenance-free, rugged, long service life
High reproducibility (0.3 mm / 1 mm), high system resolution (0.1 mm)
SSI and PROFIBUS interfaces
Determination of absolute position
Measuring lengths of up to 1,700 m possible
Can be used in harshest ambient conditions
High traversing speeds of up to 6.6 m/s
Distance tolerance between read head and measuring element: up to 55 mm ± 20 mm possible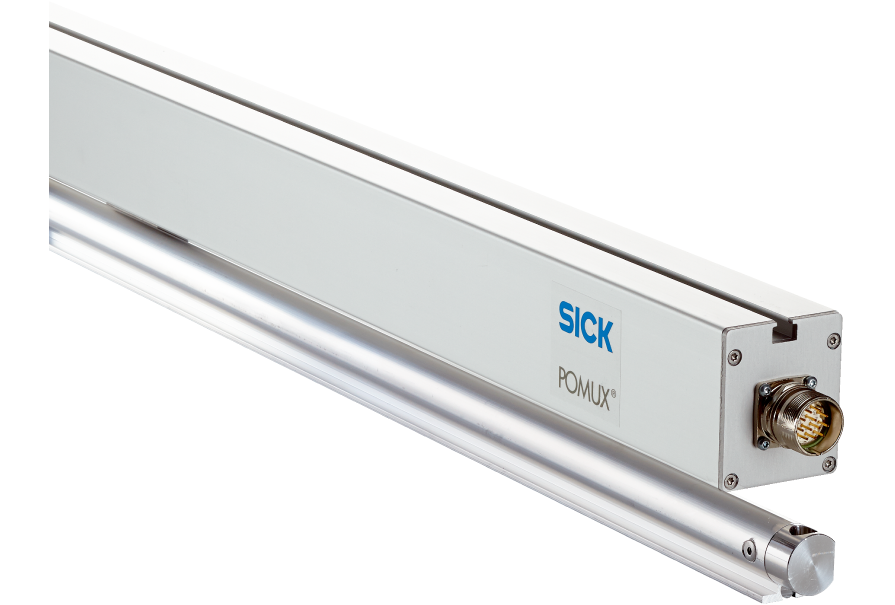 Rugged, flexible and cleanable
Compact sensor from 1 thread
Monoprobe design prevents bulk materials from sticking or jamming
Polished monoprobe for food applications
Commissioning without filling and medium calibration
Process temperature up to 250 °C
ATEX certifications (1D/2D/1G/2G) available
Tube extension variant (LBV331) up to 6 m and cable extension model (LBV321) up to 80 m available for vertical mounting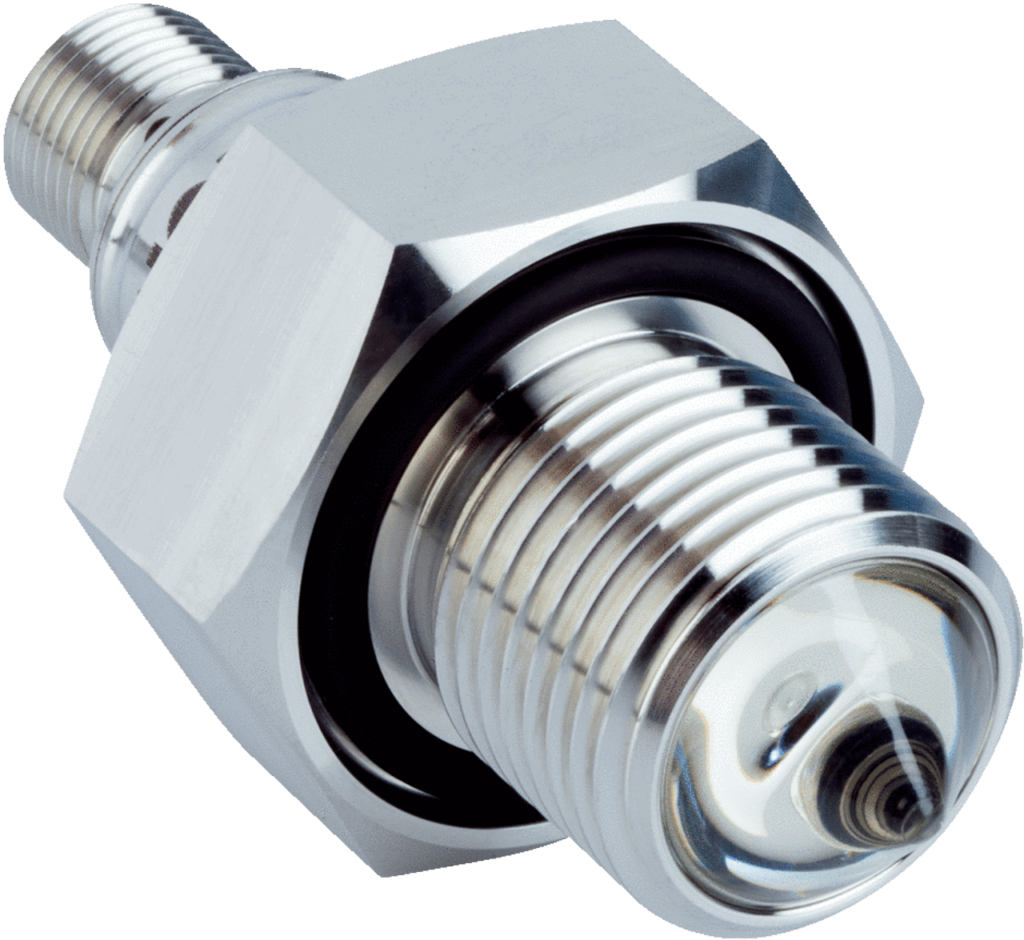 Easy, compact and rugged
Rugged fill level measurement in fluid media
Small, compact design; no medium calibration required
Process temperature up to 55 °C, process pressure up to 16 bar
IP 67 and IP 69 enclosure rating
Process connection G ½
Highly medium resistant due to stainless steel housing 1.4404, polysulfone apex
Output available as PNP or NPN transistor
FDA compliant, UL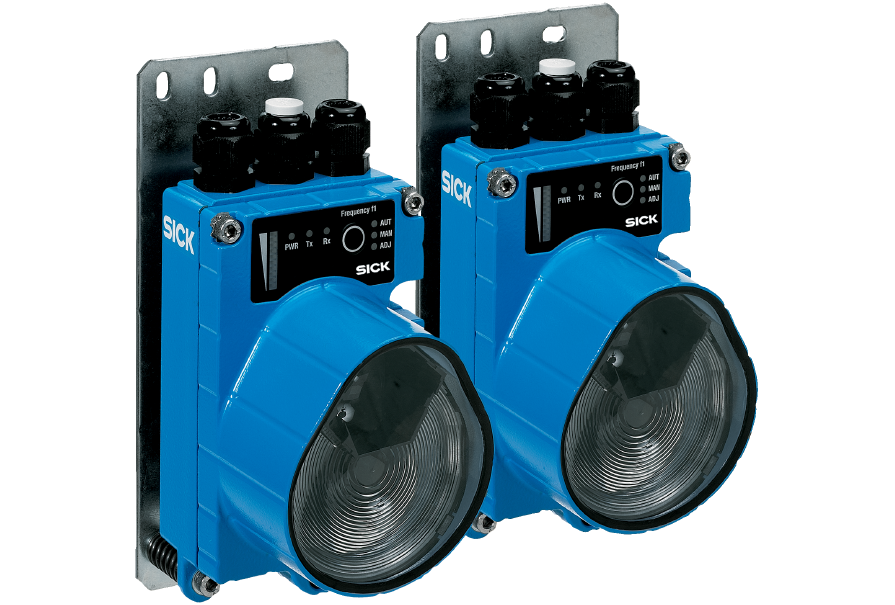 Flexible and straightforward point level measurement – the economic solution
Capacitive level switch based on electrical impedance spectroscopy
Plug and play: preset to watery media
Process temperature: −20 °C … +100 °C (+135 °C for 1 h)
Process pressure: −1 bar … +25 bar
Two digital PNP outputs with IO-Link 1.1
Enclosure ratings IP66, IP67 and IP69
Ideal for hygienic applications (easy to clean, EHEDG, 3A, EG1935/2004, FDA, CIP- and SIP-capable, hygienic adapter available)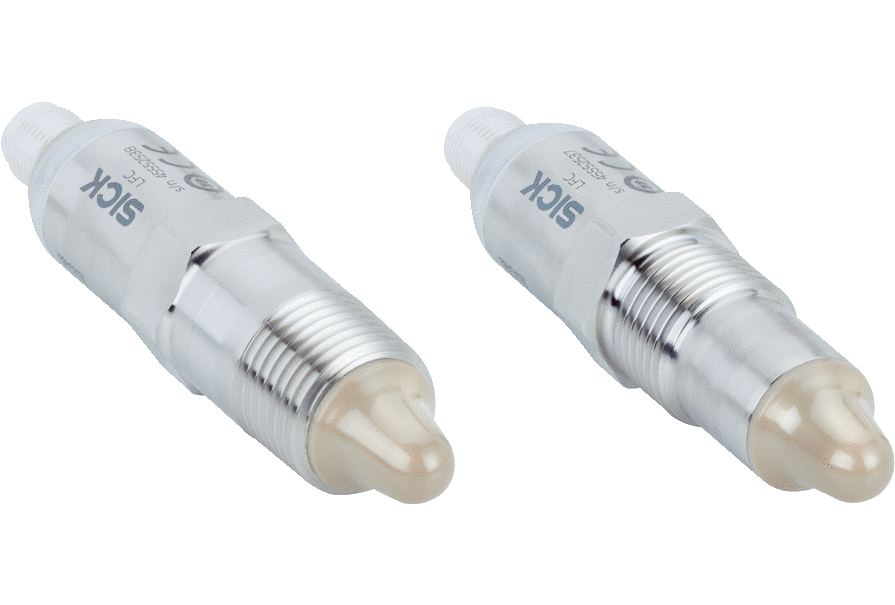 Flexible and robust – Tuning Forks for all kinds of liquids
Choice of various housing materials and electrical output signals
Commissioning without filling
Process temperature up to 250 °C
Immune to deposit formation
Very high repeatability
Hygienic designs according to EHEDG and FDA, compatible for CIP and SIP
ATEX approval available
Tube extension up to 6 m in length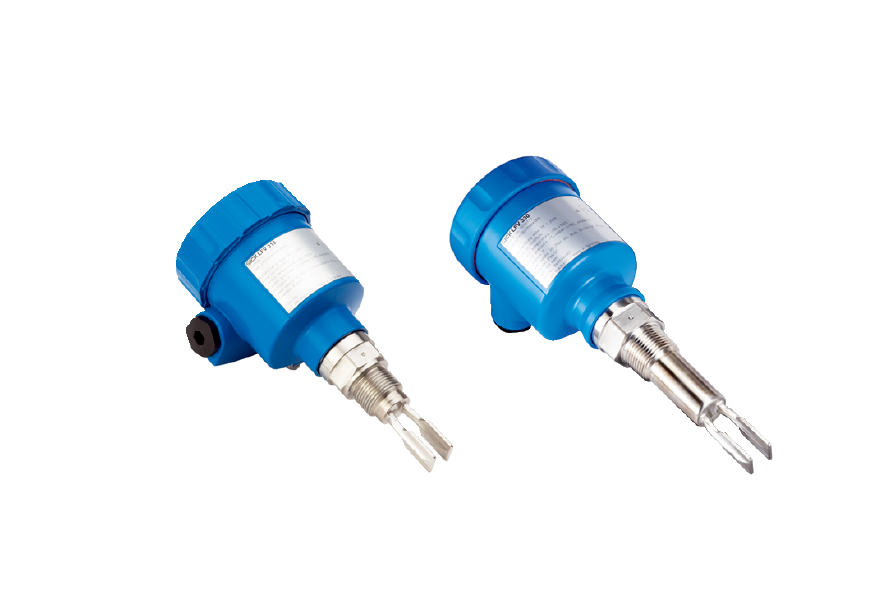 Tuning forks – tough and flexible in bulk
Solids
Tough device design
Several housing materials and electrical outputs available
Immune to deposit formation
Commissioning without filling
Process temperature up to 250 °C
Very high repeatability
ATEX versions (1D/2D/1G/2G) available
Tube-extended version (LBV330) up to 6 m and rope extensions version (LBV320) up to 80 m available for vertical mounting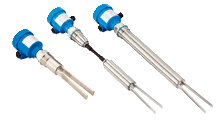 Multifunctional sensor for level and temperature measurement
Continuous level measurement and temperature measurement as well as level and temperature switches
Measurement irrespective of container material
Probe from 100 mm to 1,000 mm
Display and intuitive menu navigation
No mechanical moving parts
IP 67 enclosure rating and IO-Link 1.1
No dead zone along the measuring range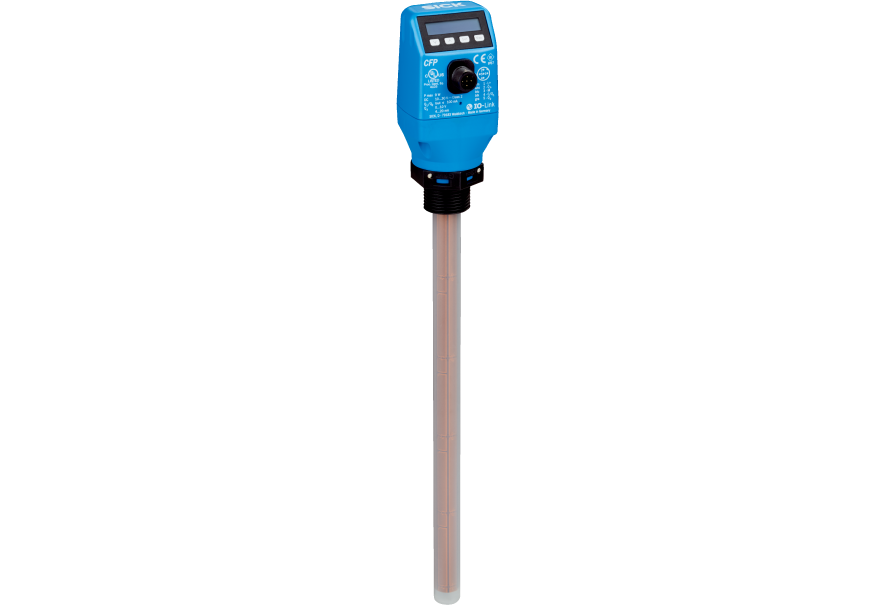 Speak with a Dedicated CIMTEC Represenative
CIMTEC has developed an extensive product offering through partnerships with industry leading manufacturers. With extensive experience in the industry, count on us to meet your needs while improving your facility's operation and efficiency.