Blue Open Studio
Improve your productivity with the most reliable PC-based architecture and modern platform experience: PS6000 and BLUE Open Studio When a product reaches its end of life, you are faced with tough decisions. The old hardware you are running could stop at any minute bringing your production to a halt. The spares market is not always reliable. And what about that old programming software that runs on an old PC with a Windows (or even DOS) Operating System that is no longer supported?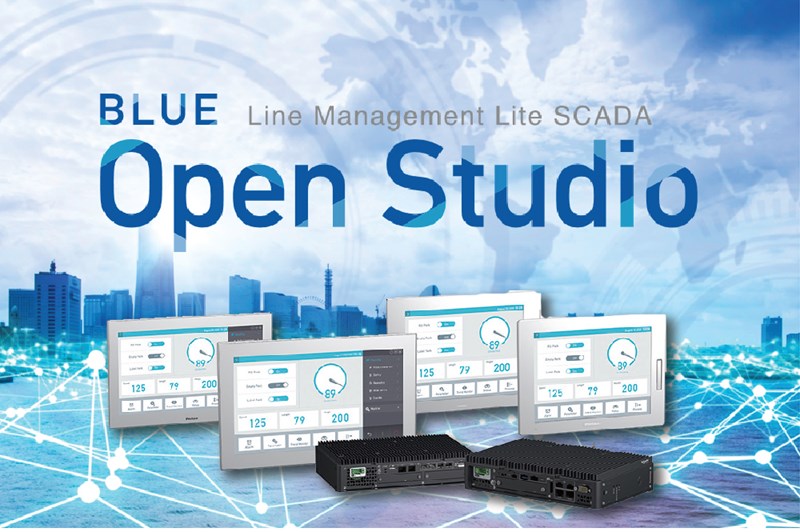 Blue Open Studio with a modern platform
With Blue Open Studio from Pro-face, you can import and convert your legacy PanelView™, PanelMate, PanelBuilder, and FactoryTalk ME/SE applications directly into Blue Open Studio. Blue Open Studio runs on modern PC hardware and the Windows 10 Operating System reducing your reliance on old, questionable hardware and making sure your production stays up and running. Even better, when you bundle Blue Open Studio with a PS6000, you get a special bundled price! Our engineers are ready to give you a demo, or answer your questions, call us at 877.524.6832.
The PS6000 is Robust as a Terminal, Open and High-Performing as a PC, Even More Economical
Speak with a Dedicated CIMTEC Represenative
CIMTEC has developed an extensive product offering through partnerships with industry leading manufacturers. With extensive experience in the industry, count on us to meet your needs while improving your facility's operation and efficiency.