Safe Motion Monitoring and Control
Safe Motion Monitoring and Control is the reliable monitoring of machine movements. Many certified drive safety functions optimize the interplay of human and machine. Direction, speed and position are reliably monitored in mobile and stationary machines. This means you can make continuous processes a reality while reducing machine downtime.
Flexi Soft Drive Monitor
Safe movement monitoring in mobile and stationary applications
Safe Motion monitoring module for safe drive monitoring
Drive safety functions such as SS1, SS2 or SLS
Variant with safely-limited position (SLP) and safe cam (SCA)
Encoder interfaces: HTL, TTL, Sin/Cos interface, SSI, HIPERFACE®
Intuitive configuration software with certified function blocks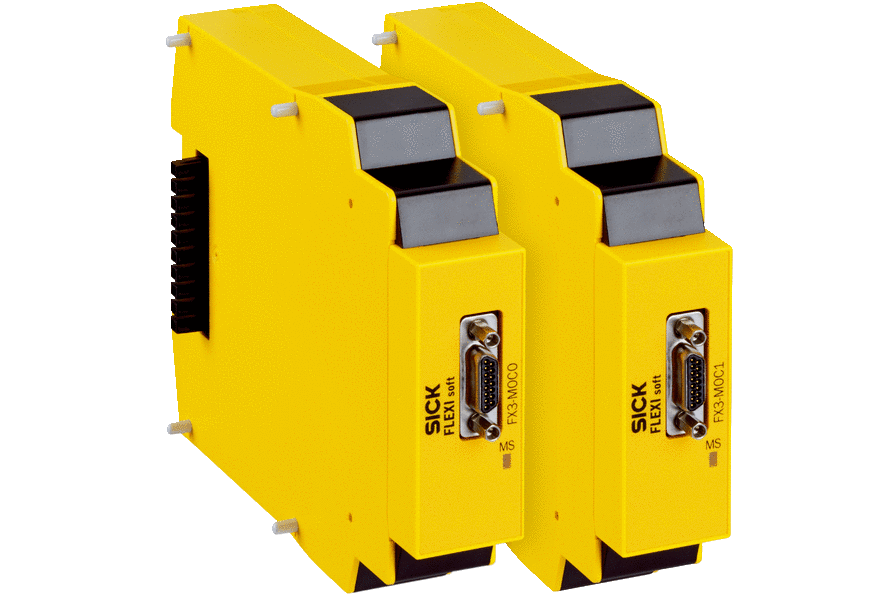 Standstill Monitor
Standstill monitoring without additional questions
Standstill monitoring by means of residual voltage measurement
3 normally open and 1 normally closed positively guided safety contacts
2 application diagnostic outputs for semiconductors
1 application diagnostic output normally open
PL e (EN ISO 13849), SIL3 (IEC 61508), SILCL 3 (EN 62061)
Maximum motor supply voltage 690 V
Adjustable voltage threshold and standstill period
Speed Monitor
Optimal safety protection in maintenance mode
Zero-speed and drive monitoring
4 safe semiconductor outputs
PL e (EN ISO 13849), SIL3 (IEC 61508), SILCL3 (EN 62061)
Maximum input frequency of 2 kHz
Adjustable monitoring limit/monitoring frequency from 0.1 to 9.9 Hz or 0.5 to 99 Hz
2 application diagnostic outputs for failure and status display
Diagnostic LEDs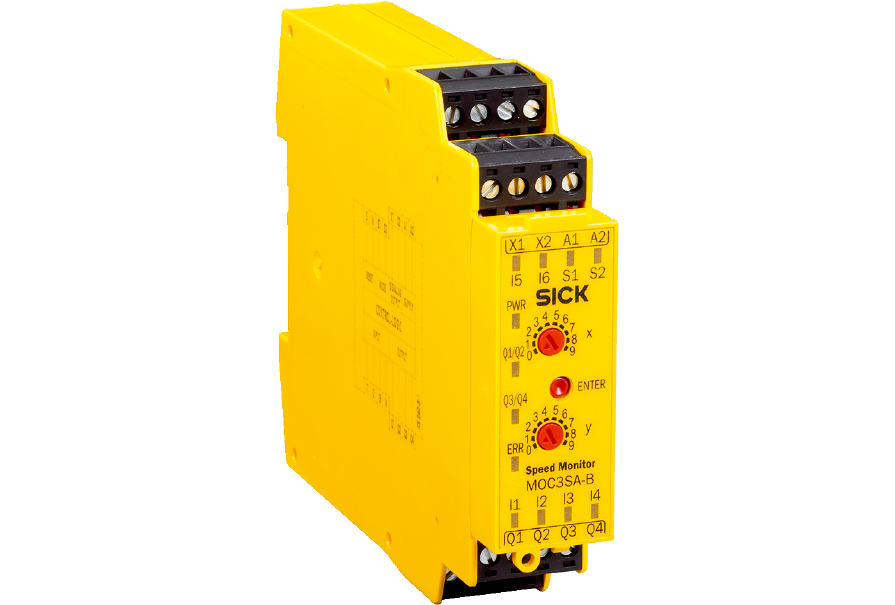 Speak with a Dedicated CIMTEC Represenative
CIMTEC has developed an extensive product offering through partnerships with industry leading manufacturers. With extensive experience in the industry, count on us to meet your needs while improving your facility's operation and efficiency.