HMI + Control
Pro-face operator interface plus control products combine built-in PLC functionality with an operator interface. It is an all-in-one hardware and software HMI Control Solution. The all-in-one approach to this Operator Interface and Control solution lowers overall system costs and reduces panel space.
Lower Costs while Maintaining Control
One Software Application for HMI & Control!
Space-saving HMI plus Control in One Unit!
Build Flexibility into your Machines!
The extensive connectivity of Pro-Face control products allows you to pick and choose third party vendors and minimize application costs. Their breadth of product allows you to upgrade, update, and migrate as your needs change.
Diverse Applications
Pro-Face applications range anywhere from factory floor automation and reporting, conveyor systems, water treatment , tank gauging, fill, form, seal, and label packaging machines to commercial applications such as car washes, warehousing, refrigeration monitoring, and many more.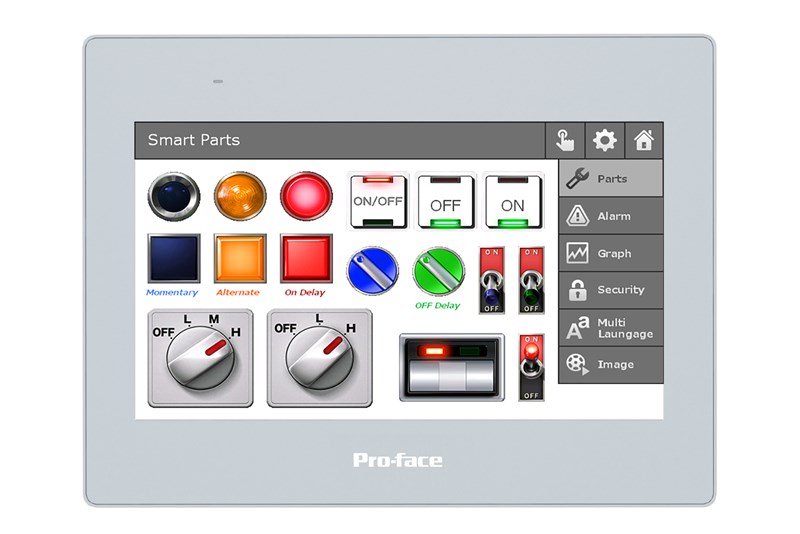 LT3000
Check out the new LT3000 line of operator interfaces plus control! This new Pro-face line of standalone built-in control HMI systems gives customers an easy way to simplify their packaging machine controls.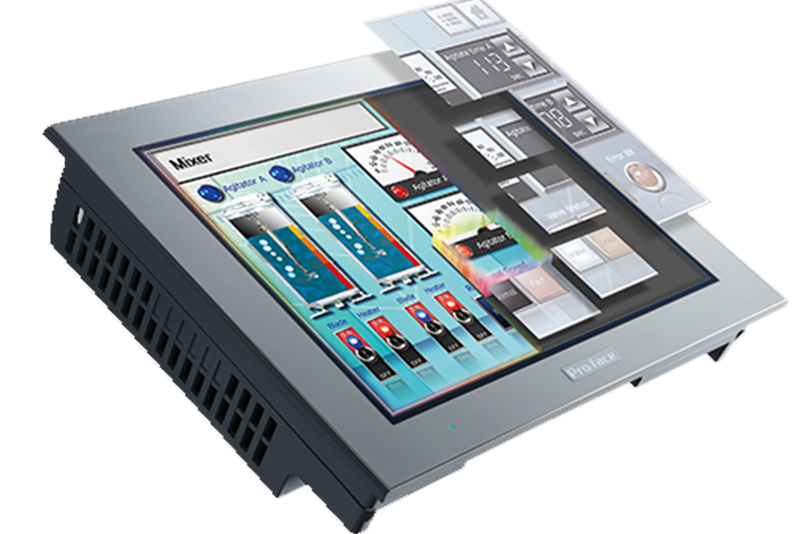 LT4000M Series Modular
Flexible installation using a circular hole or built in I/O
LT4000M Series allows installation in a φ22mm hole and provides both HMI and digital analog control in a single unit. It's a space and cost-saving product.
LT4000M Series Connection Configuration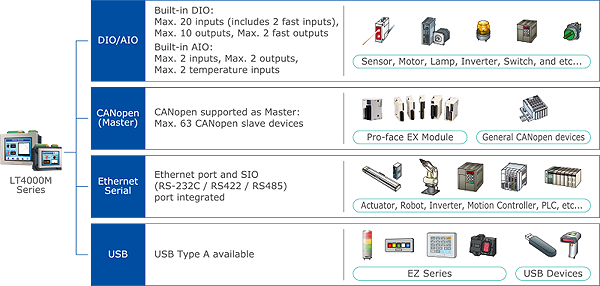 Speak with a Dedicated CIMTEC Represenative
CIMTEC has developed an extensive product offering through partnerships with industry leading manufacturers. With extensive experience in the industry, count on us to meet your needs while improving your facility's operation and efficiency.