OCS controllers and industrial automation solutions are versatile, easy to use and made in the U.S.A.
The XL Series of Operator Control Stations (OCS) offer robust, reliable control that combine a traditional controller with an operator interface, built-in I/O, networking and removable mass data storage into an integrated, all-in-one unit. The XL series integrated industrial controls are cost-effective, provide significantly more functionality than a PLC and operator interface and are programmed using a single industry-recognized software package, Cscape.
Accessories
Horner products come with all the accessories needed to get started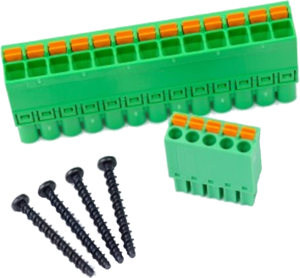 Expansion and Remote I/O
By using remote I/O, Horner controllers offer easier programming, installation, development and set-up. Our controllers have a small footprint and can easily retrofit into an existing system with little effort.

The RCC6512 is a versatile product for high-speed applications. It combines a control processor with high-speed digital and analog I/O with integrated networking.

SmartRail expands the I/O capacity of OCS all-in-one controllers. It uses either CANbus or Ethernet communications and can be installed locally or hundreds of meters away.

Using CsCAN communications, SmartBlock I/O provides easy configuration and network expansion. Designed to complement the Horner SmartStix Digital I/O family, these two can be used together, to expand the I/O capacity of any OCS.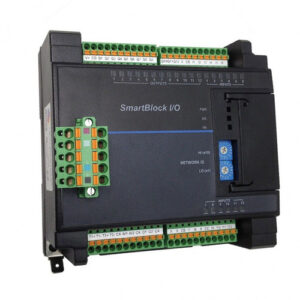 Micro OCS Series
Ideal for any simple application, the Micro OCS controllers can perform in multiple industries from water treatment, to food processing, to HVAC/environmental control and many others. The Micro OCS controllers come with Horner's free companion programming software, Cscape.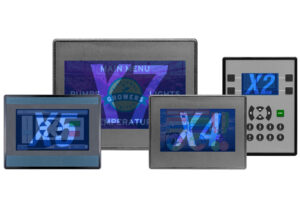 RCC Series
Our RCC Series offers an intuitive design for more simple needs. The RCC Controllers provide original equipment manufacturers (OEMs), integrators, and automation end-users with flexible, functional I/O and simple all-in one controller options without a built-in screen. This Series is smart enough to complement our OCS family, and is ideal for applications where a screenless controller is the best fit. They are equipped with a range of digital and analog inputs and outputs, providing users with a superior I/O options for both discrete and process applications.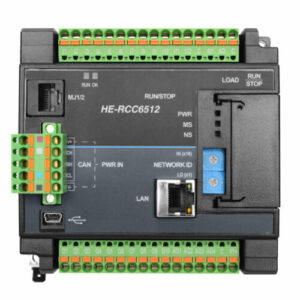 Software
With Horner's PLC Software, you can monitor and control plant data from the palm of your hand. Work with the experts at Horner Automation.
Web OCS Software
This software is one of Horner's newest software offerings, used to help manage the latest networked automation control devices with ease, convenience, and security. Published directly from the OCS Controller, it allows the same or unique Web pages to be monitored and controlled from your computer, tablet or other mobile device. Developed completely within our Cscape environment, it allows for state-of-the- art HTML5 development without the need for web programming skills. The licensing and registration process is quick and simple while the benefits and affordability of it will truly change your world.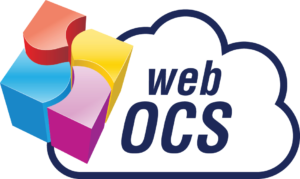 XL OCS Series
In the realm of connectivity, no other controller can match the offerings of the XL+. With three serial ports, dual Ethernet, dual CAN, four USB, mini Display Port (HDMI), mic and audio connectors, the possibilities are limitless. The functionality of the dual Ethernet allows for local and internet connectivity for ultimate security. Protocols include email, FTP, Modbus, WebMI, and dozens of others.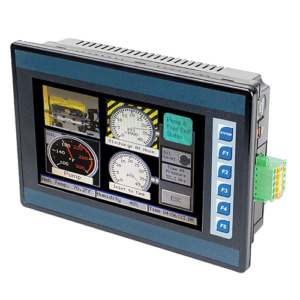 Speak with a Dedicated CIMTEC Represenative
CIMTEC has developed an extensive product offering through partnerships with industry leading manufacturers. With extensive experience in the industry, count on us to meet your needs while improving your facility's operation and efficiency.