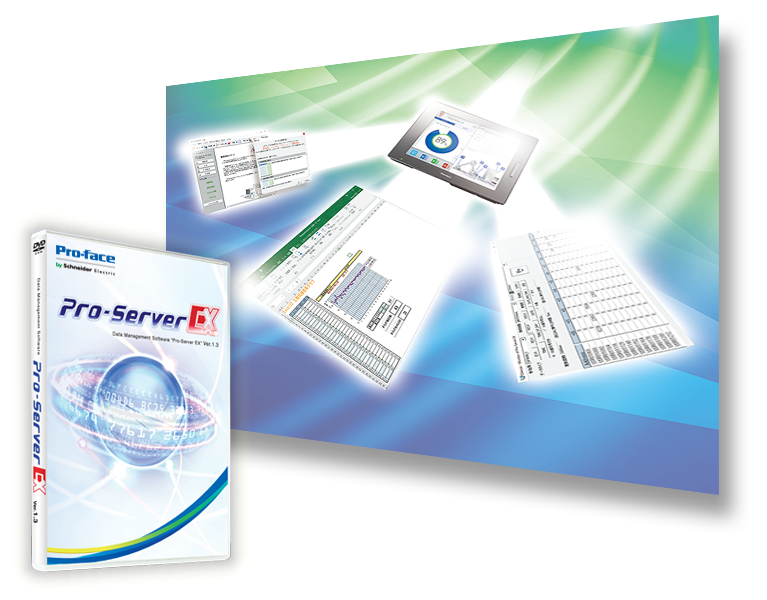 Pro-Server EX
How can productivity and efficiency be improved without remodeling the existing equipment? The first step to cut waste at the production site and meet the diversified needs is to acquire all the data of the equipment. Pro-Server EX is data-collecting software that easily connects the production site to the office through a network with simple settings at low cost.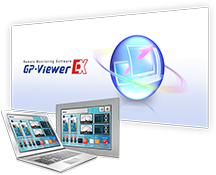 GP-Viewer EX
GP-Viewer EX software allows you to monitor and operate on-site screens from a remote PC. It's unnecessary to newly create screens and programs. Remote control and monitoring systems can be easily configured.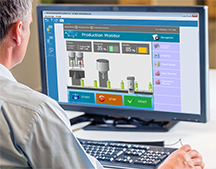 Remote HMI for Win
Remote viewing from desktop PC
Pro-face Remote HMI Client for Win is a Windows Desktop application of the Pro-face Remote HMI app. It enables Remote viewing of multiple HMI RT screens from one PC.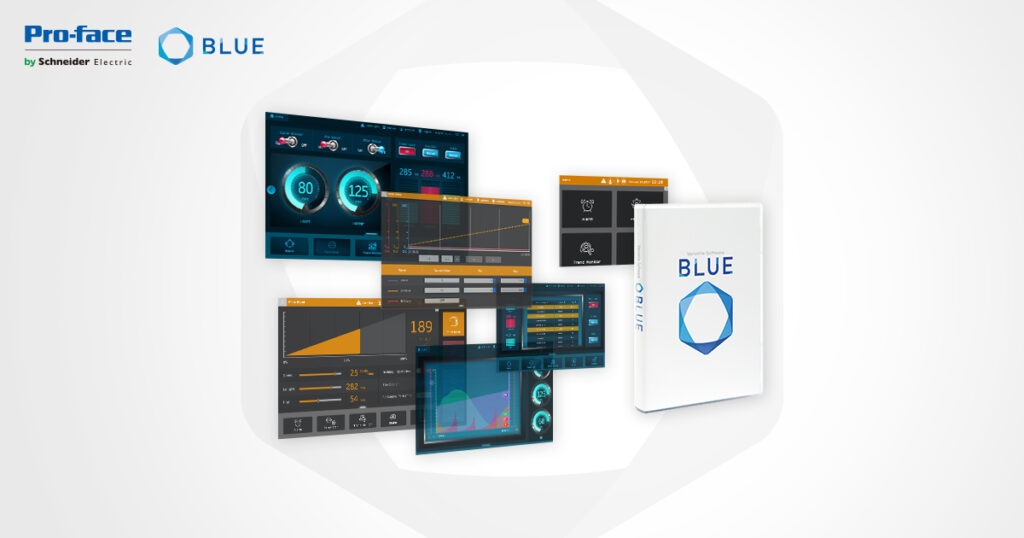 Versatile Software-BLUE
Remote viewing from desktop PC
Revolution new software, BLUE will offer an alternative experience in hardware design.
Anyone can easily create and change dynamic screens that allow for gesture operation.
BLUE will provide a ground-breaking versatile design style.
Supported Models:
You can search an objective display unit by series name or display size.
After selecting checkbox and clicking [Show Result], you can see the list of supported feature.
Device/PLC Connection
The list of devices/PLCs, possible to communicate with BLUE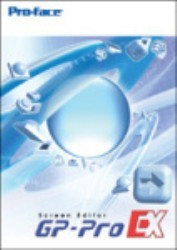 GP-Pro EX
The de facto standard of screen creation
A Premier HMI Development Software that supports Dedicated and Open HMI (PC-based) solutions. GP-Pro EX is compatible with data in the past and has lots of functions that reduce development time.
GP-PRO EX Ver.4.09.250 released!
Note: To update from the earlier versions (Ver. 4.00.000 to Ver. 4.09.120), download Disc 1 for GP-Pro EX Ver. 4.09.250 Limited Edition (Full Install Version), and install with a valid serial number and key code.
Caution: When First Transferring: The first time you use Ver.4.09.200 or later and transfer to a display unit, some models will require setting up a "Connection Key". For information, refer to the online help.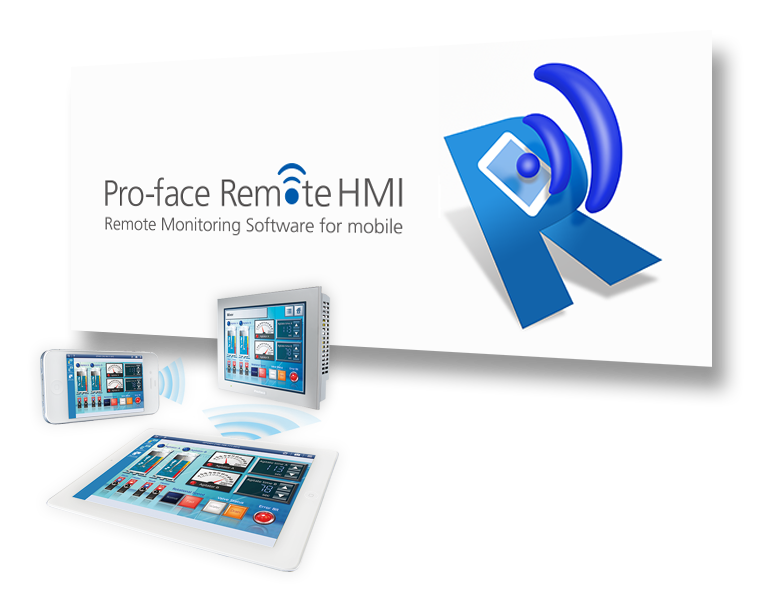 Remote Monitoring Software
Carry around your HMI!
See equipment information on a tablet or smart phone.
Pro-face Remote HMI is remote monitoring software for mobile and allows you to check equipment information on a tablet or smartphone.
Speak with a Dedicated CIMTEC Represenative
CIMTEC has developed an extensive product offering through partnerships with industry leading manufacturers. With extensive experience in the industry, count on us to meet your needs while improving your facility's operation and efficiency.