Array Sensors
On the proximity scanning principle, array sensors work. Based on variations in grayscale values inside the area of view, they are able to identify even the finest edges. One of the many conceivable uses is positioning, for instance, a paper web based on the web edge or a contrast line. Gaps, widths, and diameters can all be found. The array sensors can even find transparent materials when they are in reflector mode.
More flexibility and efficient communication
Teach-in of selected edges possible
Full color TFT display
Various operating modes for different applications
Core and Prime variant for different fields of application
Large measuring range of up to 50 mm
Sensing distance of 25 mm or 100 mm
Repeatability of up to 30 µm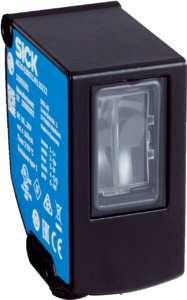 Speak with a Dedicated CIMTEC Represenative
CIMTEC has developed an extensive product offering through partnerships with industry leading manufacturers. With extensive experience in the industry, count on us to meet your needs while improving your facility's operation and efficiency.