Safety controllers from SICK ensure reliable productivity of stationary and mobile machines. In addition to modular hardware, safety controllers offer simple wiring and commissioning. Project planning is quick thanks to intuitive configuration software. Thanks to the compact design and many functions, the devices are well-suited for countless applications, whether simple or complex.
Flexi Compact
Safety under control – compact, easy and efficient
Software-programmable safety controller with modular hardware platform
High performance Safety over EtherCAT® backplane bus
User-friendly housing in a slim design
Intuitive Safety Designer configuration software
Data communication in common fieldbus systems
Safe series connection with Flexi Loop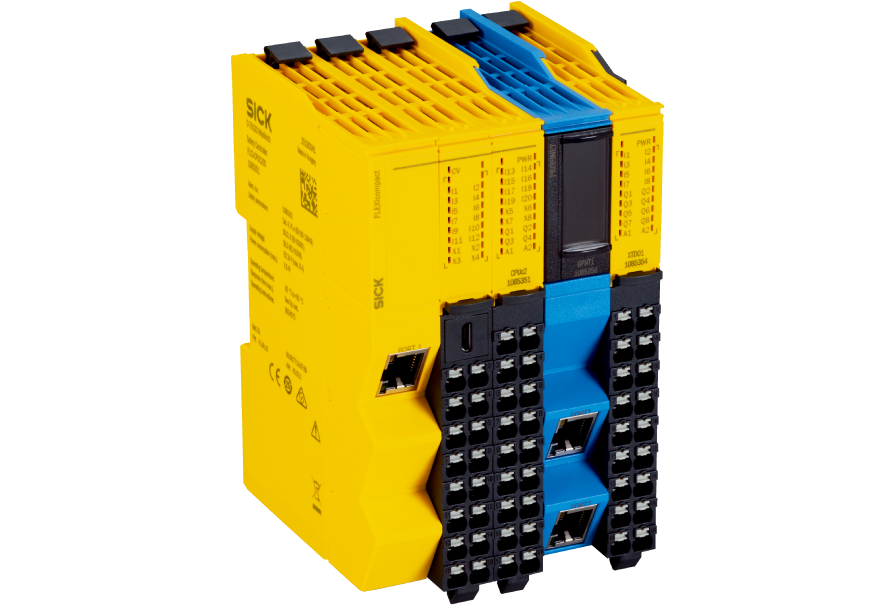 Flexi Soft
The software-programmable safety controller
Safety controller with modular hardware platform
Configuration saved in the system plug
Safe controller networking with Flexi Line
Safe series connection with Flexi Loop
Safe drive monitoring
Safe analog value monitoring
Flexi Soft Designer license-free configuration software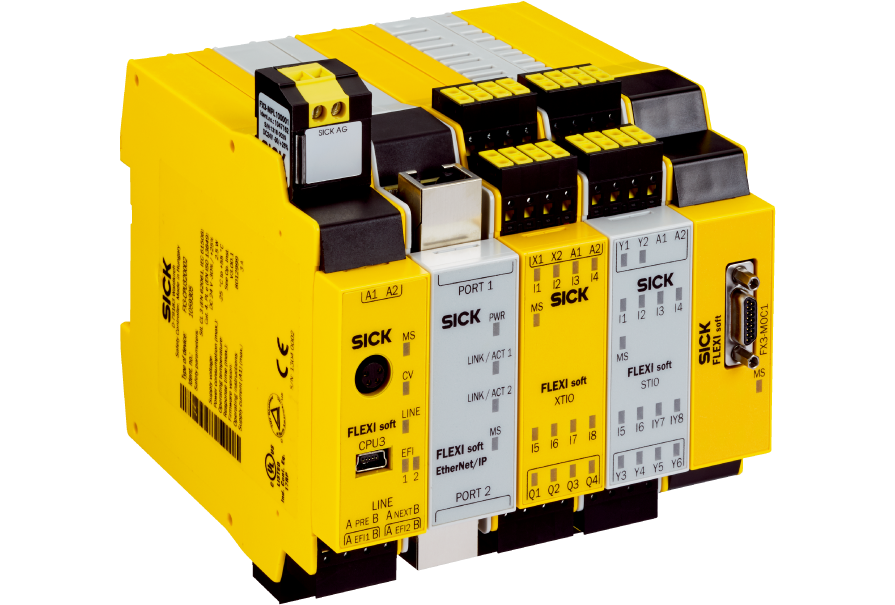 Flexi Classic
Efficient and easy-to-use safety controller
Rotary switch for easy function adjustment
Modular extension possible
Direct wiring for all types of sensors
Logic functions: AND, OR, muting, bypass, reset, EDM
Integration into all common fieldbuses
Integration of the Flexi Loop safe series connection
Special muting modules are able to meet all the requirements of a demanding muting application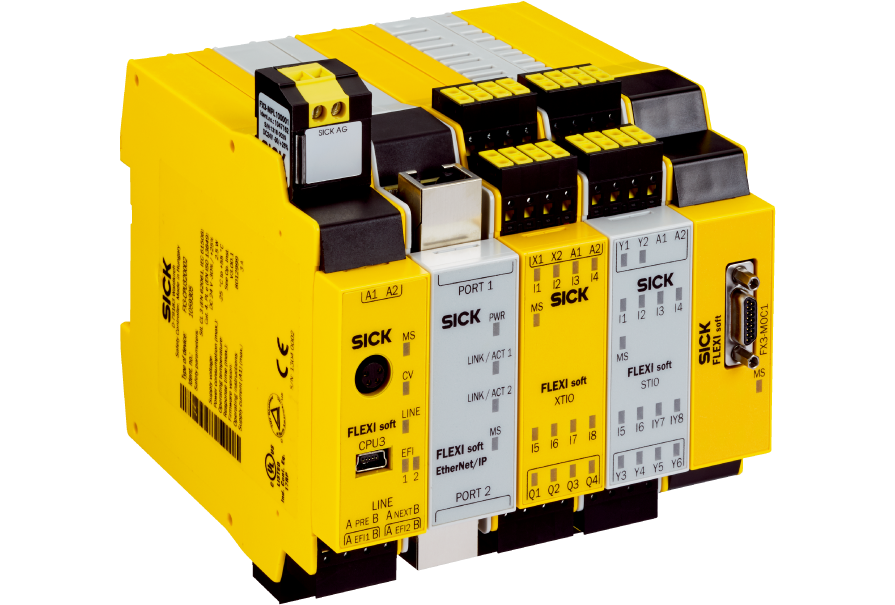 Safety Designer
Intuitive configuration software for safety products from SICK
Process-oriented, intuitive step-by-step configuration for many SICK safety products
Verification and reporting – for each device individually or for the entire project
Comprehensive diagnostics including data recorder
Compliance with established global safety standards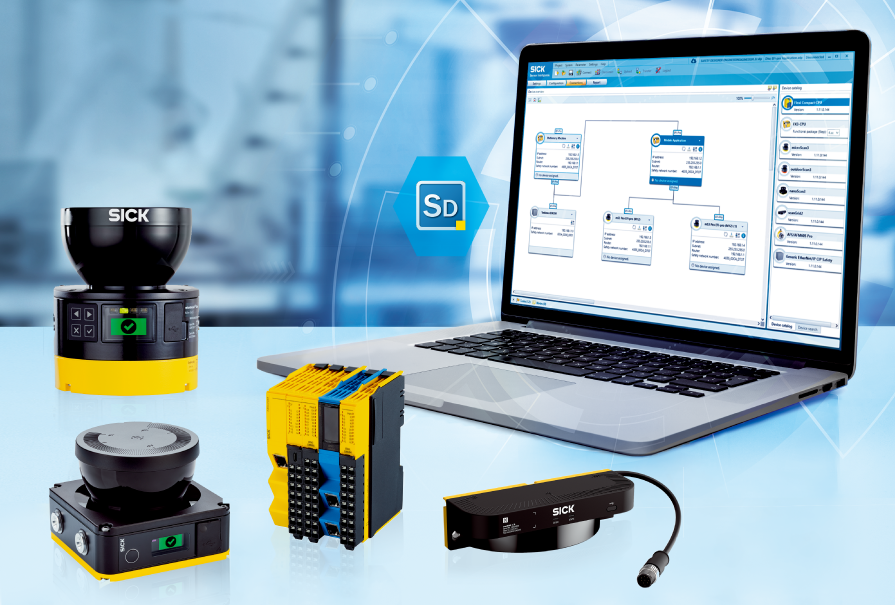 Flexi Soft Designer
Comprehensive configuration software for the safety controller from SICK
Simple drag-and-drop logic links
Up to 255 certified function blocks for each Flexi Soft station
Offline project simulation
Project part verification
Full project report in just one single file
Comprehensive wiring assistance
Licensing for automated download or for safety systems optional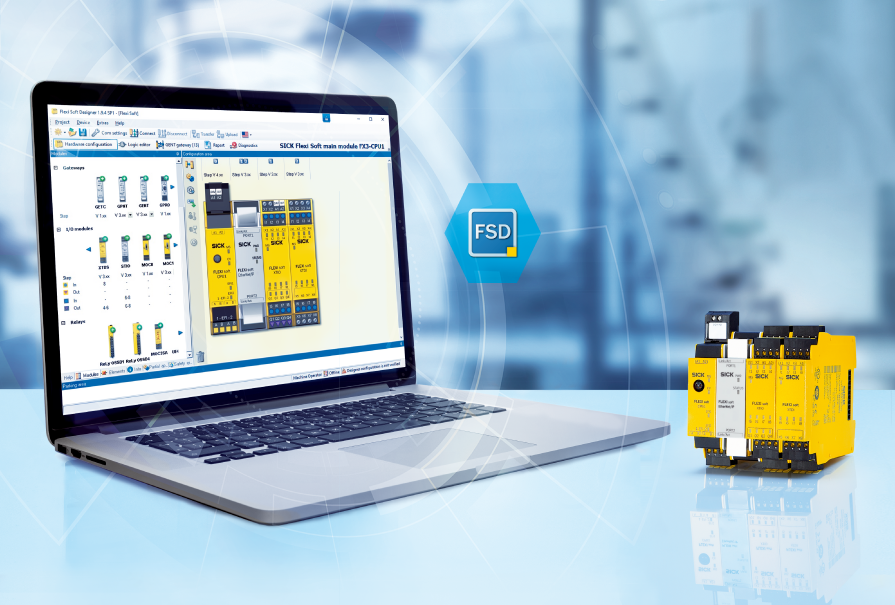 Speak with a Dedicated CIMTEC Represenative
CIMTEC has developed an extensive product offering through partnerships with industry leading manufacturers. With extensive experience in the industry, count on us to meet your needs while improving your facility's operation and efficiency.