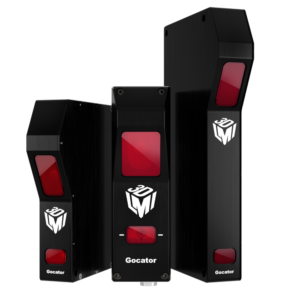 Gocator 1300 Series
Use Gocator laser point profile sensors for high-speed dimensional measurements (e.g. surface roughness, object thickness) in closed-loop automation systems.
Pre-calibrated and ready to measure
Scalable to a synchronized multiple sensor network
Small footprint
Gocator 2300 Series
Workhorse 3D Laser Line Profile Sensors
Gocator 2300 sensors deliver robust 3D inspection across a wide range of high-speed, high-volume applications.
Megapixel imager. 1280 points per profile resolution
Field-of-view up to 1260 mm
Measurement range up to 800 mm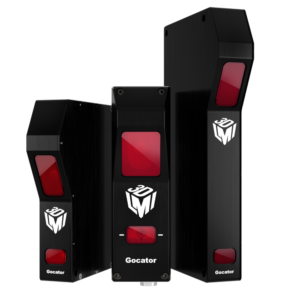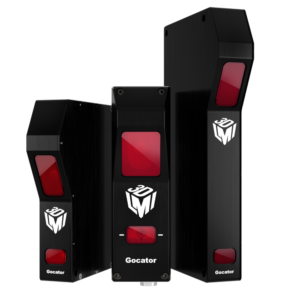 Gocator 2400 Series
Ultra High-Resolution 3D Laser Line Profile Sensors
Gocator 2400 sensors are designed for 100% inspection of challenging targets, such as micro-features on small electronic parts, and dark materials such as tire tread/sidewall and rubber sheets in high-speed inline applications.
2-Megapixel imager. Up to 1940 points per profile resolution
Field-of-view (FOV) up to 2000 mm
Measurement range up to 1525 mm
Available in RED and BLUE laser models for optimal performance and maximum flexibility in your scanning applications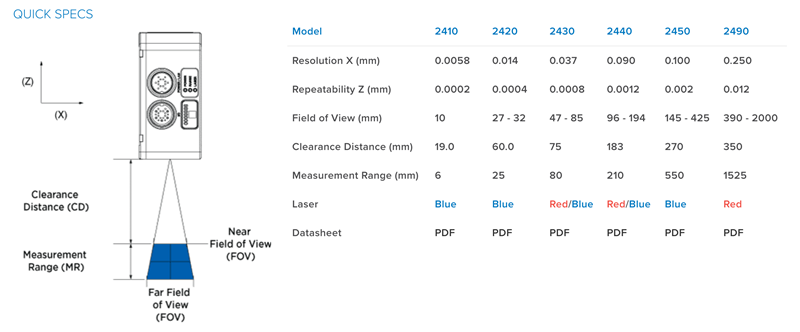 Gocator 2500 Series
The 2500 series are high-speed 3D laser line profile sensors in the most compact and advanced Gocator® design yet. These sensors achieve inspection speeds up to 10 kHz—including scan, built-in 3D surface measurement, and pass/fail control—to meet inline production speed.
Blue laser + custom optics for optimal performance on dark and specular targets
IIoT ready with built-in web server, configure with any web • browser
Built-in tools for 3D alignment, part segmentation, and 3D feature extraction
• Native support for multi-sensor networking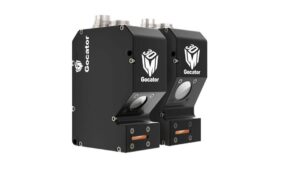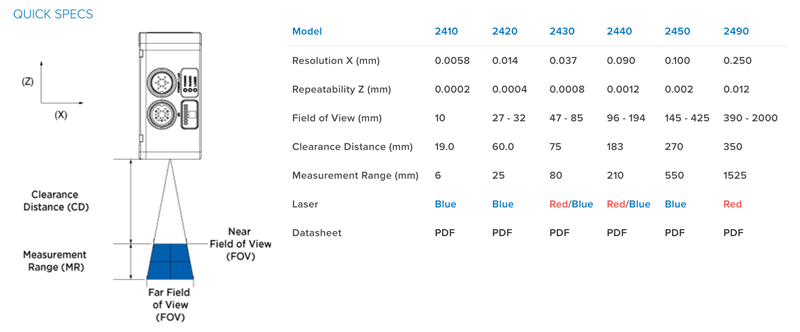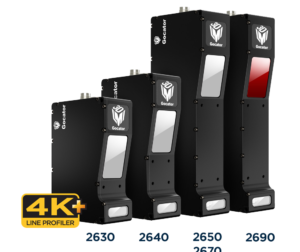 NEW! Gocator 2600 Series
Powerful 4K+ Laser Line Profiling. Wide Fields of View.
The Gocator® 2600 Series delivers a 2x+ increase in data points per profile compared to the popular 2400 Series. This significant improvement paired with wide fields of view makes the 2600 series a highly versatile line profiler ideal for use in both wide conveyor applications and high-precision manufacturing inspection.
9-megapixel imager
4200 points per profile for high-resolution measurement
X-resolutions up to 17 microns (at 74 mm FOV)
Fields of view up to 2 m (at 541 microns X-resolution)
On-sensor measurement tools and I/O connectivity
Native multi-sensor alignment and networking support
Why Gocator 2600 4K+ Laser Line Profilers?
Measures Smaller Features with 4k+ Resolution
The Gocator® 2600 Series laser profilers use a 4K+ imager to generate high-resolution profile and surface data for measurement of microscopic features such as defect detection (e.g. dents, scratches) on Printed Circuit Boards. The Gocator® 2600 series offers fields of view up to 2 m to address a broad range of scanning applications. Increased field of view is beneficial when you need to scan larger objects (e.g. automotive components such as helical gears), or many objects positioned across a larger area (e.g. rows of baked goods traveling on a wide conveyor) using the fewest number of sensors for minimal system cost and complexity.
Gocator 4K+ Laser Profiling Applications
Proven Gocator® 4K+ laser profiling applications include EV battery inspection, food processing (baked goods production), building materials (furniture, doors/windows, planks, sheet metal), automotive (air spring and wheel inspection), rubber and tire production, and general factory automation.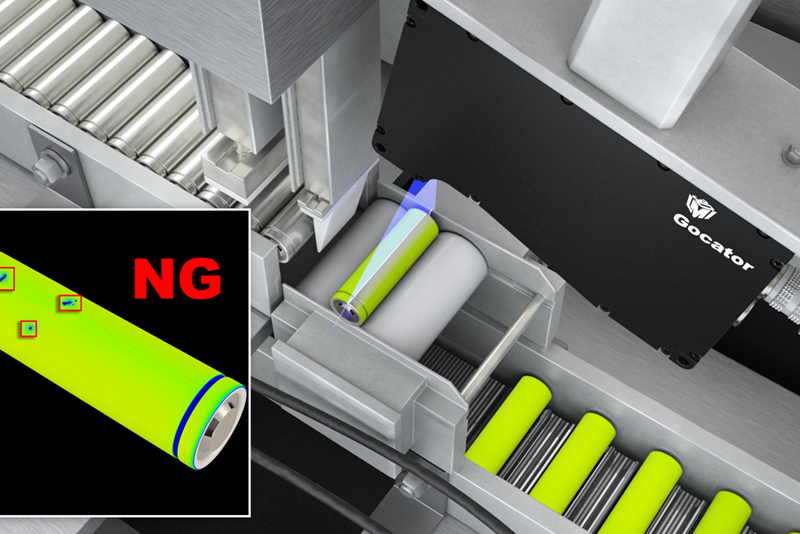 EV Battery Manufacturing
Cylindrical Battery Module Inspection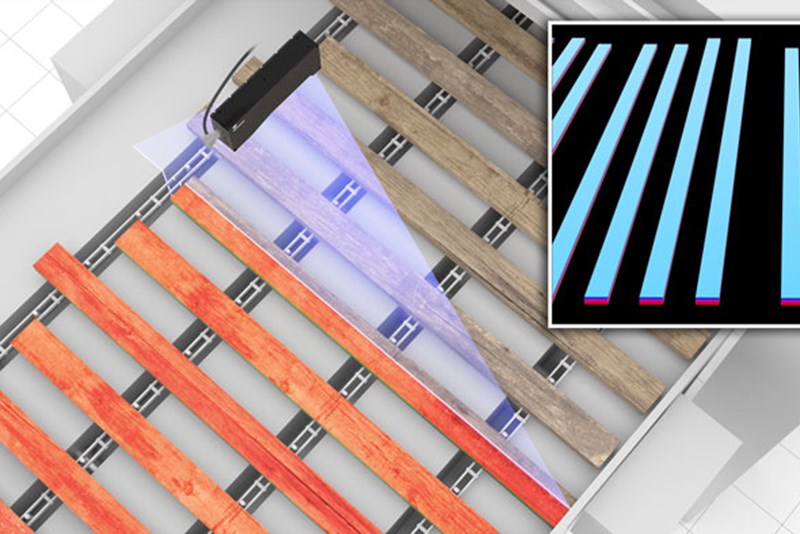 Building Materials Inspection
Floor Plank Inspection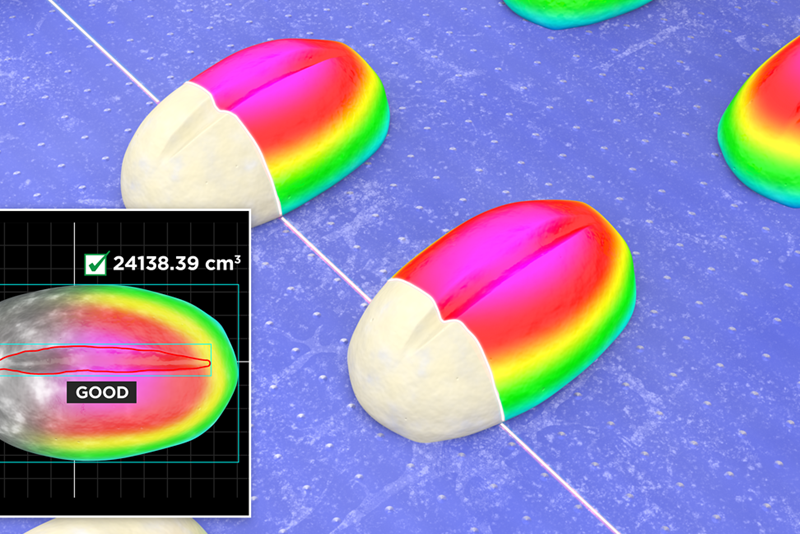 Food Processing
Dough Inspection

Gocator 2800 Series
Dual Triangulation 3D Laser Line Profile Sensors
Two cameras maximize scan coverage and minimize occlusions for applications such as primary log scanning.
Megapixel imager. 1280 points per profile resolution
Field-of-view up to 1260 mm
Measurement range up to 800 mm
Speak with a Dedicated CIMTEC Represenative
CIMTEC has developed an extensive product offering through partnerships with industry leading manufacturers. With extensive experience in the industry, count on us to meet your needs while improving your facility's operation and efficiency.