T3 All-in-One Series Robot
Looking to automate your factory without wasting time or money on complex slide-based solutions? Now you can — with the T3 All-in-One SCARA robot from Epson.
Easy to install, fast integration — unlike complex linear-slide systems, the T3 installs in minutes and requires less time and money for system integration
All-in-One solution — built-in controller with power for end-of-arm tooling; takes up less space than linear-slide solutions
Full featured; ultra low cost — includes same powerful feature set as Epson's high-end robot lineup at an incredibly affordable price
Built-in controller — saves critical workspace with the controller
conveniently housed in the robot's base
Easy to use — intuitive and feature-packed Epson RC+ development software makes it easy to create powerful solutions
Comes standard with 110 V and 220 V power — low wattage and power consumption (no special panel or plug required)
Does Your School Have A Technical Edge?
Mechatronics is an emerging field that blends mechanical engineering, electrical engineering and computer science to design, build and operate smart machines. Colleges all over the nation are realizing the benefits to having their students get hands-on experience that will give them a leg up when they enter the job market. Give your school the technical edge it needs to attract students to your program and be able to set them up for success!
"CIMTEC was great! Their engineers helped us each step of the way, and saved us thousands of dollars. They even helped us mount our first robot. We are working on another project with CIMTEC this year."
—DOUG WILSON
Program Director, Mechatronics, TriCounty Technical College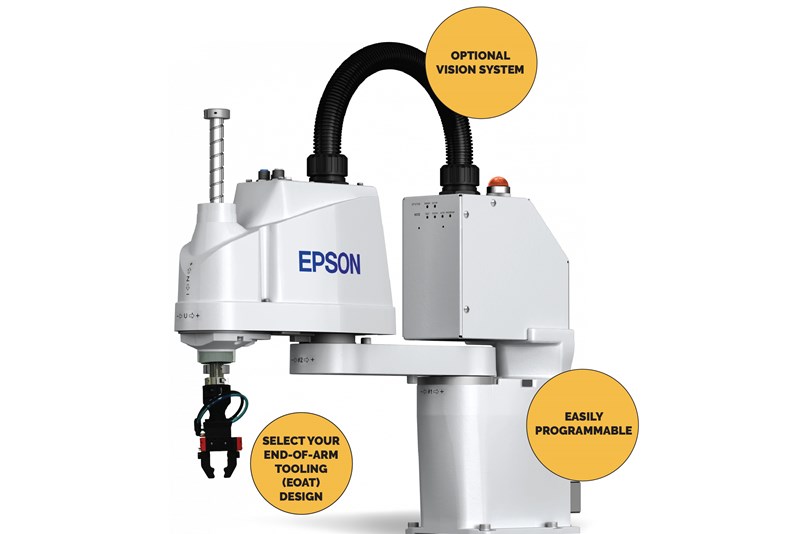 Speak with a Dedicated CIMTEC Represenative
CIMTEC has developed an extensive product offering through partnerships with industry leading manufacturers. With extensive experience in the industry, count on us to meet your needs while improving your facility's operation and efficiency.