Induction Motors
Nidec world-class matched solutions bring together Control Techniques' AC drives and US Motors' induction motors. Unidrive M700 high performance AC drives and Commander C200 general purpose AC drives have been matched with ACCU-Torq® severe duty cast iron and vector duty steel and aluminum induction motors to make selection easy.
Permanent magnet motors
Leroy-Somer's LSRPM and PLSRPM DYNEO® permanent magnet synchronous motors are designed to be controlled by a drive. Their efficiency is not only better than that of NEMA Premium solutions at rated speed, but is also much higher at low speeds. This increase in efficiency is as much as 12 to 15 percent at half-speed.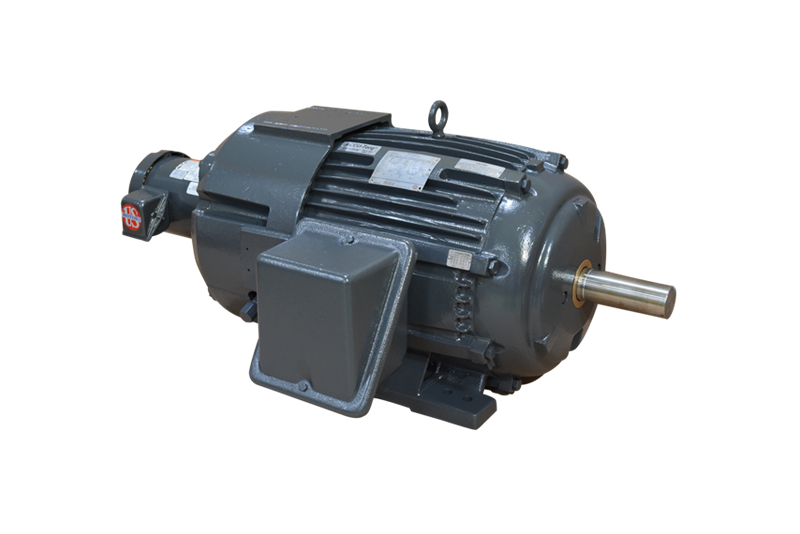 ACCU-Torq
ACCU-Torq® AC motors are high performance induction motors designed specifically for precision speed control.
5000:1 speed range with Unidrive M vector drives
Constant HP operation to twice base speed
Continuous duty at 400 °C ambient
Inverter grade insulation
Available with optional encoder feedback and holding brakes installed
Dyneo
LSRPM/PLSRPM Permanent Magnet motors are based on Induction Motor components offering reliability, efficiency and flexibility.
Proven technology with more than 15 years of experience
Unrivalled expertise with the world's largest installed base
Proven high efficiency exceeding IE4 and NEMA Super Premium requirements
Robust design based on Induction Motor components
Easy installation and commissioning
Interchangeable range with IEC mechanics equivalent to an Induction Motor
Compact range with reduced size and weight or Interchangeable with standard IEC mechanics
Sensorless mode
Guaranteed optimal torque over the all speed range
Quick return on investment and reduced Total Cost of Ownership
Speak with a Dedicated CIMTEC Represenative
CIMTEC has developed an extensive product offering through partnerships with industry leading manufacturers. With extensive experience in the industry, count on us to meet your needs while improving your facility's operation and efficiency.