UR3e
Perfect for light assembly tasks
The UR3e collaborative robot is a smaller collaborative table-top robot, perfect for light assembly tasks and automated workbench scenarios. The compact table-top cobot weighs only 24.3 lbs (11 kg), but has a payload of 6.6 lbs (3 kg), ±360-degree rotation on all wrist joints, and infinite rotation on the end joint.
Get to Know Your UR5e Robot
The UR3e has a compact form factor making it a good fit for tight workspaces. Its small footprint is great for bench-tops or built directly inside machinery, making it well suited for light assembly and screwdriving applications. UR3e is also offered as an OEM robot system and with a 3-Position Teach pendant.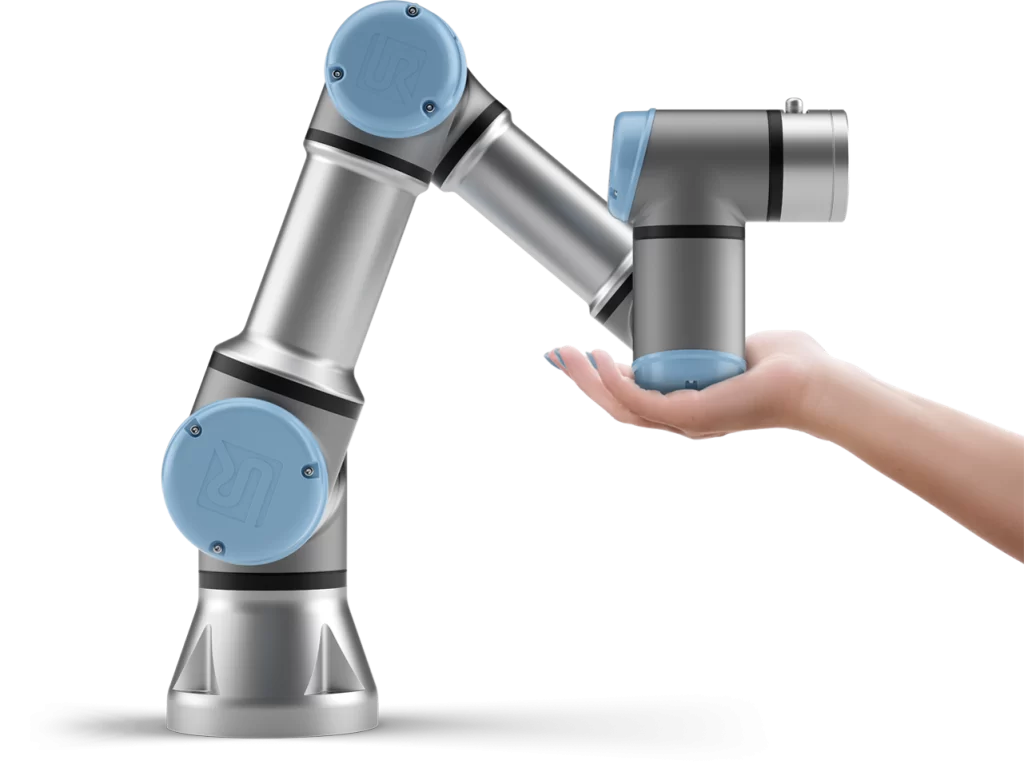 Speak with a Dedicated CIMTEC Represenative
CIMTEC has developed an extensive product offering through partnerships with industry leading manufacturers. With extensive experience in the industry, count on us to meet your needs while improving your facility's operation and efficiency.