Industrial Sensors
SICK is one of the top brands of industrial sensors in the world and is highly regarded as the non-contact sensor technology leader. From factory floor automation to port logistics applications and process control solutions, SICK's sensor technology can solve virtually any sensing application. SICK sensors and safety application solutions for industrial use create the perfect basis for reliable and efficient control of processes and for protecting people from accidents.
Registration Sensors
Process control details are often not visible to the human eye. Colors, contrasts, glare, or even entire patterns flash by and the eye simply doesn't see them. However, nothing escapes SICK registration sensors – with a diversified product range, they ensure that the widest range of optical characteristics can be detected safely and reliably. And all of this is possible even when the challenge seems impossible at first.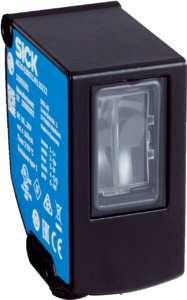 Distance Sensors
Whether you need precise measurement to minimize machine interruptions or if you need a sensor to help position machinery, SICK distance sensors use time-of-flight measurement technology and provide the reliability and accuracy needed to reduce downtime in your facility. Between our ultrasonic, linear displacement, and laser displacement measurement sensors, SICK has the distance sensor to fit your application.
Capacitive and magnetic proximity sensors
Numerous objects and media can be detected without physical contact using proximity sensors. The sensors from SICK are ideal for industrial applications and needs. SICK's capacitive and magnetic proximity sensors provide the highest level of precision, extreme robustness, and service life. Industry-specific and unique automation tasks are handled by SICK with intelligence and dependability.
Cylinder sensors
SICK's innovative cylinder sensors. Cylinder sensors from SICK are prepared for all installation locations and conditions thanks to features like ease of handling, the availability of an analog output, optimal switching characteristics, suitability for use in the food and beverage industry, support for the most recent IO-Link technology, and universal mounting options with our wide range of adapters.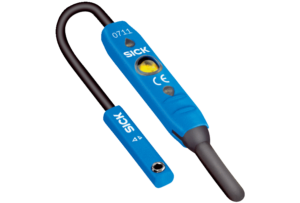 Fiber-optic sensors and fibers
Fiber-optic sensors are the best option when installation space is highly constrained or the items to be detected are small. The clever fusion of sensors and fiber-optic cables can offer the ideal answer if even greater requirements are required, such as sensing range, temperature resistance, material durability, or a flexible mounting technique. Every requirement is addressed by a broad selection of fiber-optic cables with optical heads made specifically for each application.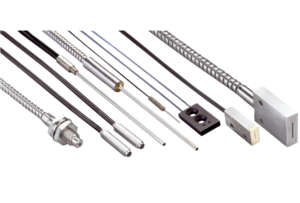 Glare Sensors
On even surfaces, the glare sensor can identify and classify glare. It also saves money and offers the highest level of reliability. Gloss on object surfaces used to be an issue that frequently caused engineers to perspire. On even surfaces, the glare sensor can identify and classify glare. It also saves money and offers the highest level of reliability. Gloss on object surfaces used to be an issue that frequently caused engineers to perspire. Now, regardless of color, transparency, or pattern, gloss qualities constitute a defining criterion for process control. And it will be the engineers' eyes, not their brows, that will sparkle. Glare is a new benchmark in the development of customer-focused sensors because it is outfitted with clever Delta-S-Technology. SICK is reiterating its claim to the top spot in opto-electronic sensors for a variety of object detection.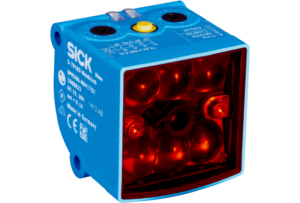 Inductive Proximity Sensors
Numerous sectors presently employ millions of inductive proximity sensors. They have an extremely long service life and are extremely tough, and they can detect metal things without making contact. The most precise and reliable sensors are those from SICK, which use the most recent ASIC technology. SICK can always offer the ideal solution to satisfy your needs, from ordinary cylindrical or rectangular sensors with a single, double, or triple operating distance to specialized sensors for hazardous settings and explosive zones. Our sensors are the smart, dependable way to put industry-specific, specialized solutions to any operation involving automation into place.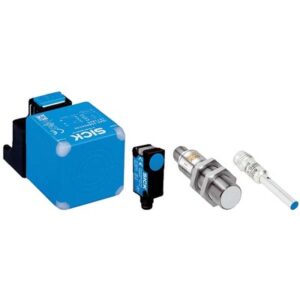 Inertial Sensors
For the automation of processes, especially in demanding and mobile applications, position data of objects is essential. For this use, SICK provides a wide selection of inertial sensors, suitable for both straightforward static and highly dynamic applications.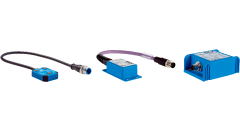 Level Sensors
SICK provides a wide range of solutions for process engineering, storage, and protection, whether for continuous level measurement, point level measurement, or both. SICK offers sensors that guarantee effective processes based on the installation scenario, media qualities, and environmental conditions. SICK puts its expertise in the spotlight as one of the largest technology portfolio providers.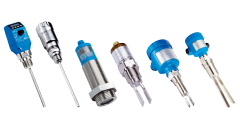 LiDar Sensors
SICK provides a wide range of sensor devices that use time-of-flight measurements to find, locate, and track things. Even in adverse weather, SICK's 2D and 3D LiDAR sensors are employed for a variety of interior and outdoor applications. They can be found, for example, in ports, airports, logistical hubs, and industries, in autonomous vehicle navigation, precise localization, and accident prevention systems. These precise laser scanners automate operations including picking, palletizing, and depalletizing as well as controlling forklifts, cranes, and large pieces of mining, forestry, and agricultural equipment. Additionally, they are utilized in security applications in buildings and airports to track persons entering and leaving a space or to identify unauthorized access. Machines and vehicles can detect and react precisely when equipped with SICK LiDAR sensors.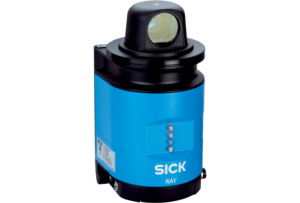 Non-contact motion sensors
The movements of object surfaces are directly detected using non-contact motion sensors. Scales or other measurement devices are not needed for this detection. As a result, the surfaces stay pristine and unharmed, and the objects maintain their original condition. The motion may be linear or rotating and may take any desired direction. Additionally, whether the object or sensor is moving has no bearing on the detection.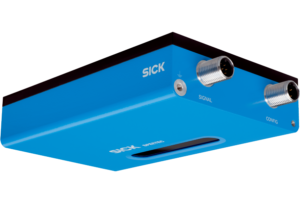 Photoelectric sensors
The broad selection of photoelectric sensors from SICK combines sensor intelligence with accurate optics and cutting-edge technology to produce market-leading solutions. These sensors provide the highest level of operational reliability regardless of any interference effects by utilizing the most recent SIRIC® and LED technology. Modern production processes can be made simpler by using additional sensor data. Around the world, a wide variety of automation applications use this large selection of photoelectric sensors.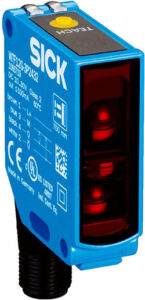 Radar sensors
What distinguishes radar from other kinds of sensor technology? It ultimately boils down to ruggedness: No matter how hostile the surroundings, radar sensors can accurately identify every thing within their range and can analyze or report the object's speed. Since they successfully detect objects even in poor weather or in the presence of severe pollution, radar sensors from the SICK range are largely used at ports and at industrial mining sites to help prevent collisions. In big and mobile systems like gantry cranes and ship-to-shore cranes in ports and booms of open pit excavators and dump trucks in the mining industry, they are used to avoid collisions and measure distances.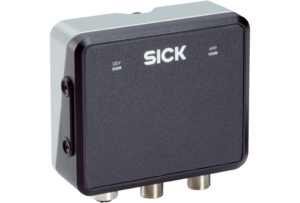 Safety distance sensors
To protect people and property during industrial operations, safe distance measuring is essential. SICK's safety distance sensors provide increased productivity. This is made possible by a broad measuring range, cutting-edge technology, and small, space-efficient housings.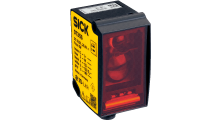 Safety light-beam sensors
Access points are safely monitored over great distances by safety light-beam sensors. Their uniform and small housing enables quick commissioning. Diagnostics are also simple to carry out. The material flow is aided by the safe human-material differentiation, which in turn provides fewer downtimes and efficient processes even in challenging environmental conditions.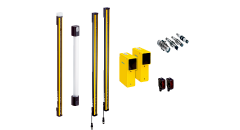 Safety radar sensors
Safety radar sensors from SICK are known for providing accurate human and object detection with exceptionally high machine availability, even in demanding production environments. The robust radar technology from SICK assures excellent machine and plant productivity regardless of sparks, wood chips, dust, heat, cold, or other interfering conditions.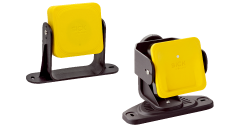 Temperature Sensors
With its product portfolio of screw-in and insertion thermometers as well as temperature switches SICK offers high-quality solutions for contact temperature measurement in liquids and gases. The devices can optimally be adapted to meet individual requirements through its various insertion lengths and the flexible mechanical configuration possibilities.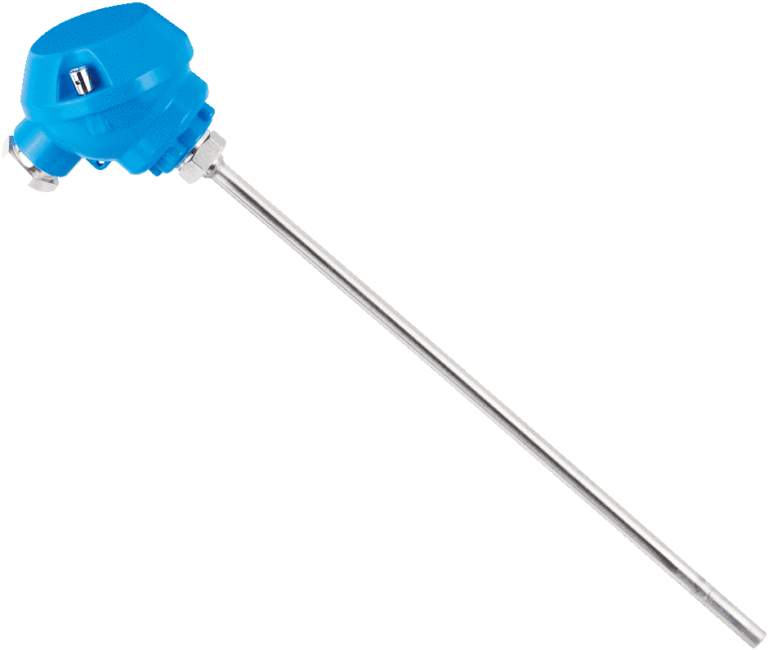 Traffic Sensors
Added safety – fewer backups: These are the key requirements of traffic service providers. Intelligent traffic sensors are absolutely fundamental to ensuring state-of-the-art traffic guidance technology. With its sophisticated equipment for measuring visual range, visibility, and wind speed, as well as detecting overheight, SICK is helping to find solutions to these tasks.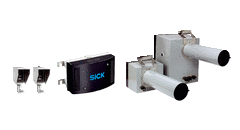 Speak with a Dedicated CIMTEC Represenative
CIMTEC has developed an extensive product offering through partnerships with industry leading manufacturers. With extensive experience in the industry, count on us to meet your needs while improving your facility's operation and efficiency.