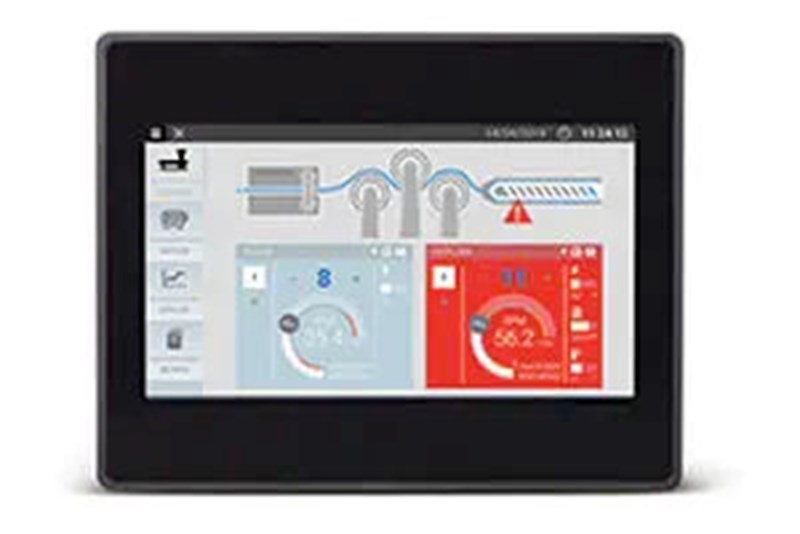 MCh Series HMI
Control Techniques MCh040 & MCh070 panels and MChMobile Software have been designed for easy development of HMI solutions for factory, process and building automation systems. MCh040 features a bright 4.3" TFT widescreen (16:9) display and MCh070 features a bright 7" TFT widescreen (16:9) display with a fully dimmable LED backlight.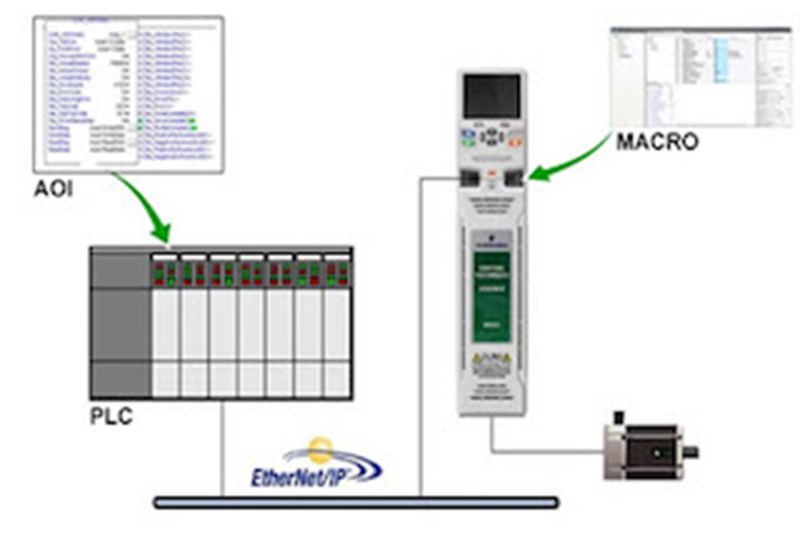 PLC Controlled Motion
PLC Controlled Motion greatly simplifies the integration of Control Techniques drives into EtherNet/IP and PROFINET based system controllers. Composed of two parts, the EtherNet/IP Add-On Instructions (AOI) or PROFINET Function Block (FB) set for the PLC and a guided setup within the Connect PC tool, the process of creating the PLC control logic and configuring the powerful onboard motion capabilities of the drive is greatly simplified. By utilizing the high-performance Advanced Motion Controller (AMC) inside the drive not only yields significant performance benefits but gives the possibility to create complex and high-performance motion control without the need for specialized PLCs or motion controllers.
Installation and Configuration
A single installation will load all the AOI/FB function block sets and documentation required, as well as example projects to get the application up and running as quickly as possible.
PLC Controlled Motion fully configures the Ethernet/IP or PROFINET links in a Commander C, Digitax HD or Unidrive M, reducing setup time and leaving more time to focus on the PLC application development.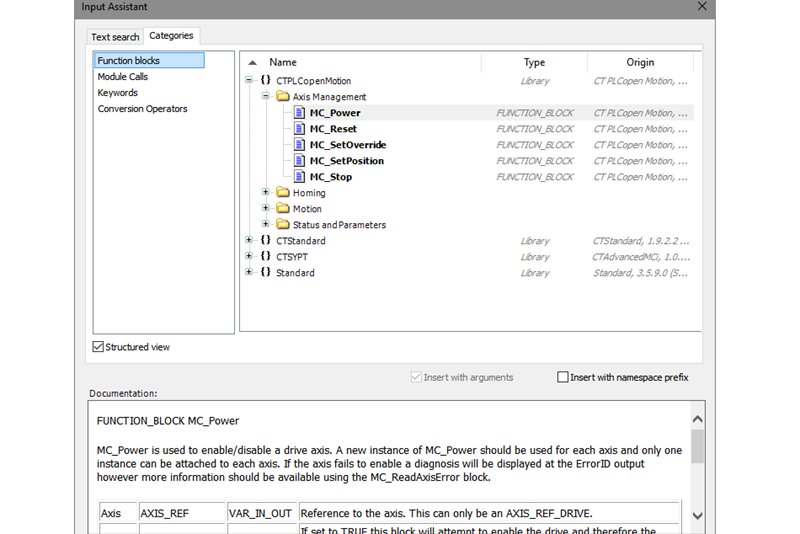 Connectivity Software
A PLCopen Function Block (FB) library has been added to our Machine Control Studio (MCS) programming software. This library is for use with the MCi200 and MCi210 Machine Control option modules compatible with Unidrive M700 and Digitax HD series drives.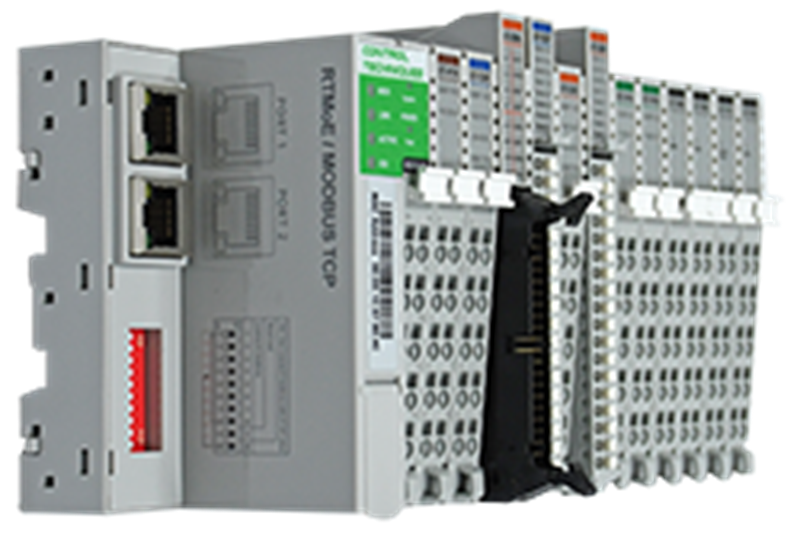 Remote I/O
Industrial control applications typically use a PLC system to manage the process; using I/O to provide an interface to switches, relays and sensors attached to the machine.
Control Techniques continues to lead the way with our scalable drive-based controller platform that ranges from the ultra-convenient onboard PLC to the powerful MCi machine/motion controller. To supplement this controller platform and dramatically extend the range of applications that can benefit from this cost- and performance-optimized solution, we now offer an extensive range of remote I/O. 
Benefits of Control Techniques RTMoE remote I/O: 
Allows the number of I/O points to be dramatically expanded over those available on the drive
Brings greater diversity to the type of I/O available
Remote I/O is directly supported by any Ethernet based Unidrive, through the optional SI-Ethernet module or the Ethernet port on board of the MCi210 module
The MCi210 module provides the most versatile and powerful solution
Speak with a Dedicated CIMTEC Represenative
CIMTEC has developed an extensive product offering through partnerships with industry leading manufacturers. With extensive experience in the industry, count on us to meet your needs while improving your facility's operation and efficiency.