OnRobot
OnRobot provides Highly Flexible, Easily Programmed and fast installing for end-of-arm tooling to create truly collaborative solutions for your unique applications.
RG2 Collaborative Gripper
The RG2 gripper is a collaborative End-of-Arm Tooling designed for a seamless integration with the collaborative robot arms from Universal Robots. The standard RG2 comes with a single mounting bracket and is also available in a precision configuration which features safety shields for the gripper fingers and a precision mounting bracket.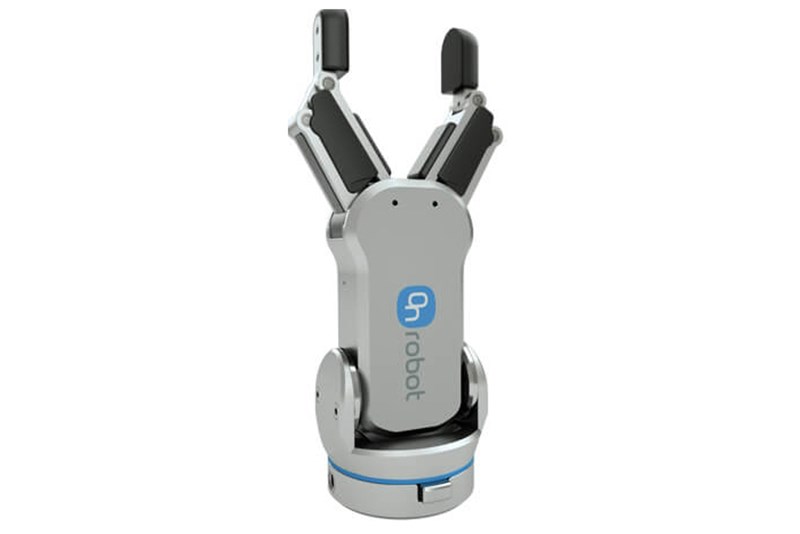 RG6 Collaborative Gripper
RG6 Collaborative grippers are the true Plug & Produce solutions. The fast installation and simple programming of the grippers reduces your deployment time by 30%.The standard RG6 comes with safety shields and a single mounting bracket.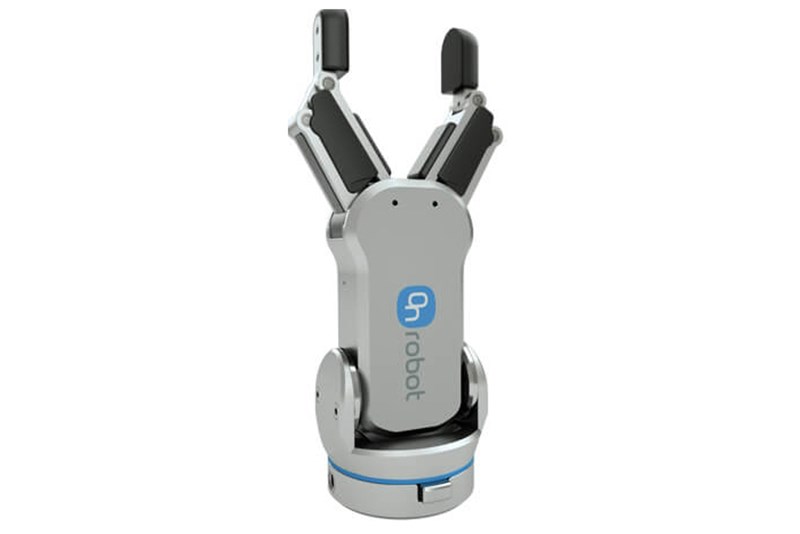 Dual Gripper
Both the RG2 and the RG6 are available in a Dual Gripper configuration. This allows two grippers to be installed on the same robot arm, still without any additional cables. The two grippers work as independent grippers. The dual configuration allows the robot arm to perform more complex tasks while notably increasing productivity, simply by being able to handle more objects at a time.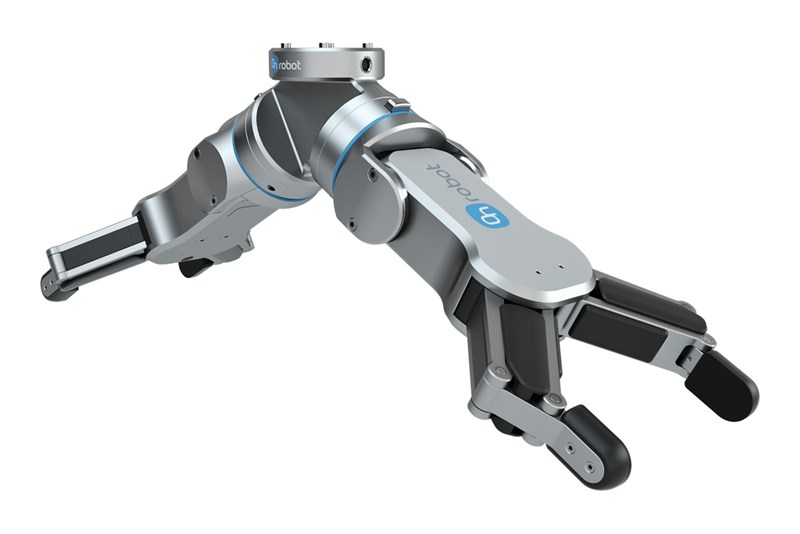 RG2 – Smart Gripper with F/T Sensor
Automation high precision assembly tasks with OnRobot RG2-FT. The inbuilt 6 axis F/T sensors at the fingertips provide extremely accurate gripping for better production quality.
Gecko Gripper
The nature inspired OnRobot gecko technology makes it possible to attach and lift any kind of flat and smooth surfaces. Fast and easy gripping technology for Pick & Place application.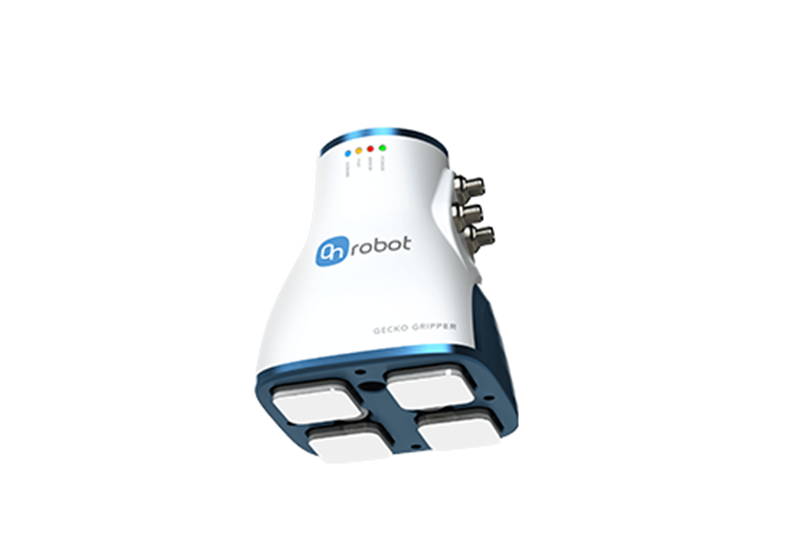 HEX 6-Axis Force/Torque Sensor
OnRobot 6-axis force torque sensors provide 6 degrees of freedom force and torque measurement. Our sensors are designed to fit most of the currently used industrial robot arms. Integration with various available interfaces is simple. Common applications are force control devices, teach-in activities and crash detection, but the sensors can be used next to end-effectors in case of grinding, polishing or deburring tools.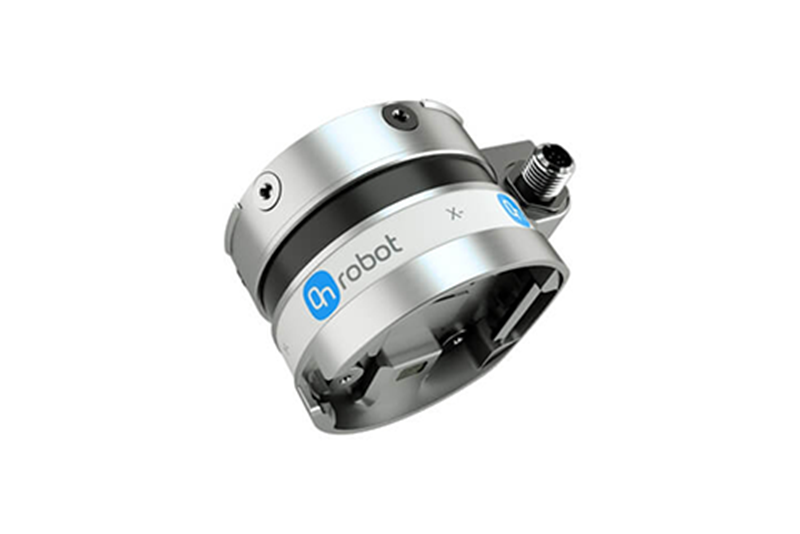 VG10 Vacuum Gripper
The VG10 vacuum gripper is an End-of-Arm Tooling specially designed for collaborative robot applications. The flexible arms and adjustable vacuum enable the VG10 to handle a variety of objects in many different sizes. The gripper comes with dual grip functionality, tool changer and a variety of typical vacuum cups.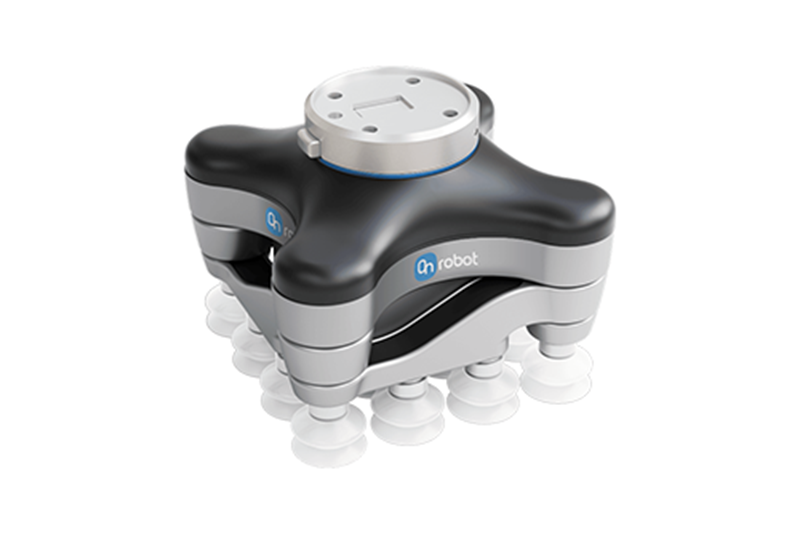 Quick Changer
The Quick Changer is a product for easy and fast tool changing. The Quick Changer can handle 10kg payload and has a low built-in height and weight. Patented reliable and with easy-to-use locking mechanism, extra safety locking structure and locking springs make the Quick Changer a unique product, ideal for all collaborative robot applications. With the Quick Changer you will have the easiest and fastest tool changer with everything you need within the box.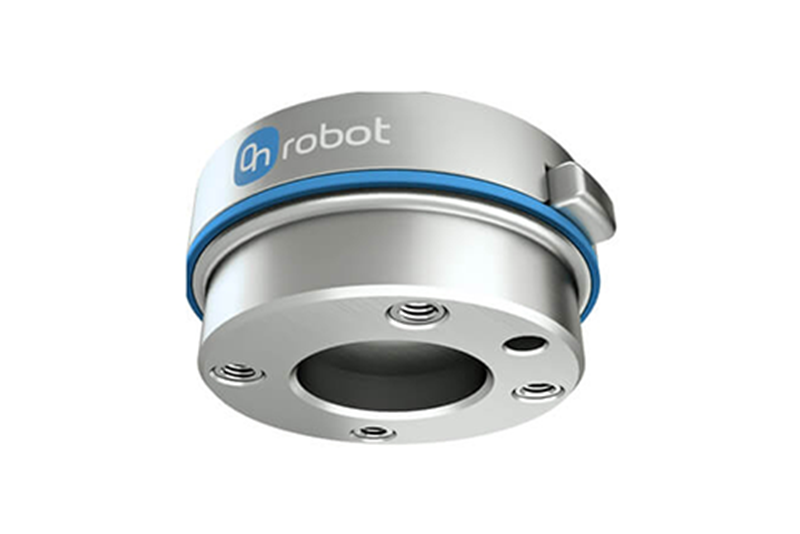 Versatile electric magnetic gripper for sage and precise collaborative applications.
Electric magnetic gripper offers fast out-of-the-box deployment without the complexity and costs of external air supply 
Built-in intelligence with easily adjustable force and part detection ensures reliable handling of a wide range of part sizes and weights
Fast, compact and customizable gripper to fit all your application needs 
Ensure safe and reliable operation by maintaining grip even after power loss or emergency stop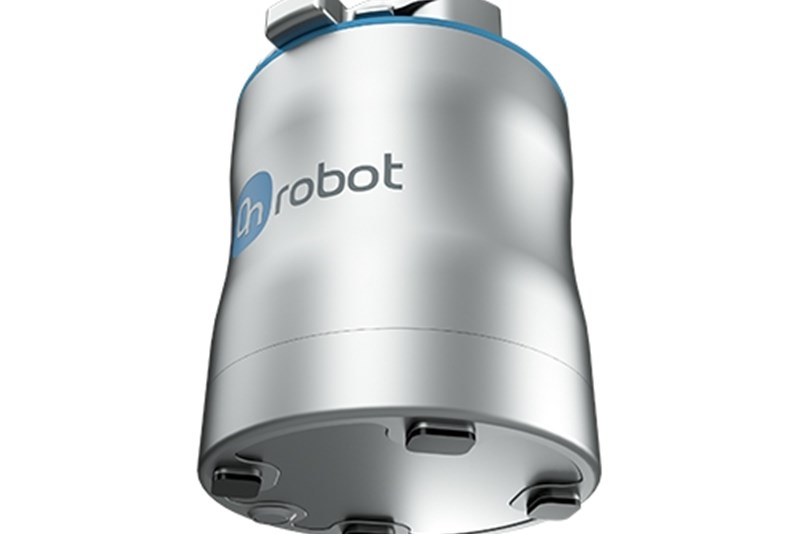 3FG15 Flexible, Large Stroke, 3-Finger Gripper
Flexible production - large-stroke optimizes CNC lathe-tending for multiple part sizes with a single 3-finger gripper Accurate centric positioning drives higher quality, consistency, and output with minimal programming Strong, stable grip with 3 contact points makes gripper fast and easy to redeploy for multiple processes Accomplish more with customizable fingertips to flexibly grip a wide range of part sizes and shapes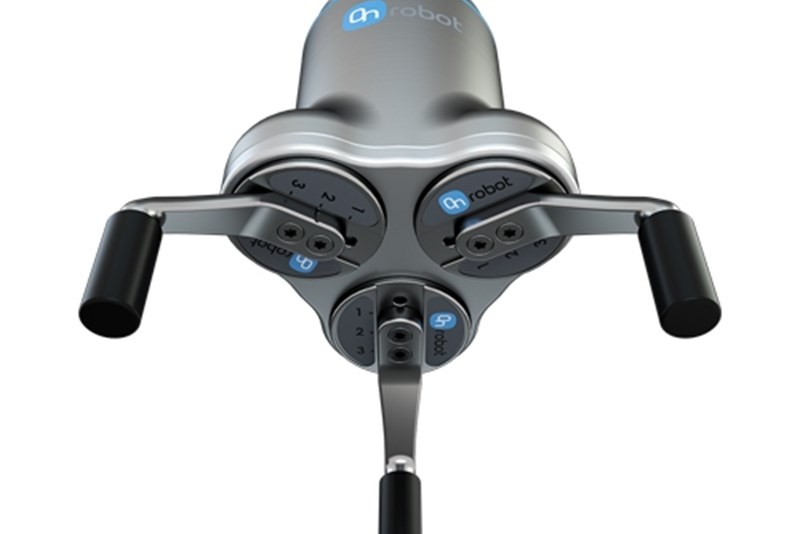 VG10 - Flexible, Adjustable, Electrical Vaccum Gripper
Out-of-the-box deployment—plug into the robot arm and configure the gripper to fit the product—provides fast productivity and ROI. No external air supply required reduces maintenance costs and speeds deployment. Dual gripping functionality enables shorter cycle time.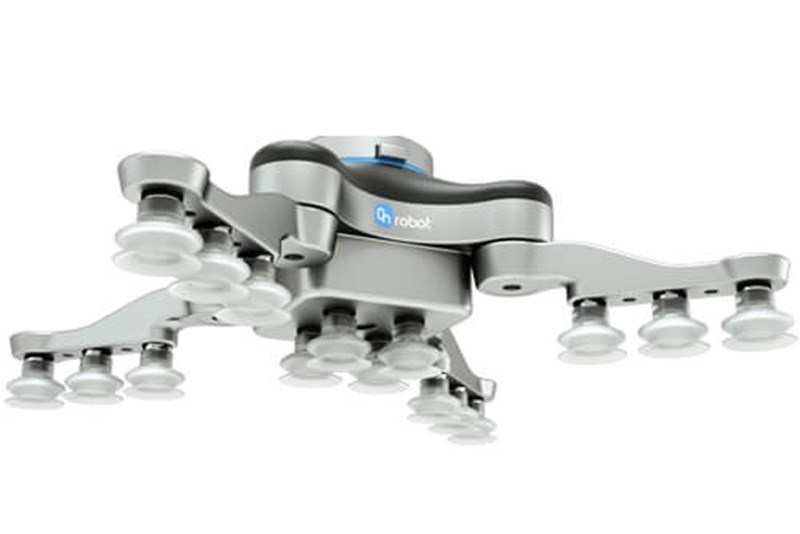 Soft Gripper
Explore new possibilities for food and beverage, cosmetics, and pharmaceuticals automation with certified food-grade soft gripper Easily handle a wide array of irregular shapes and delicate objects with flexible silicon-molded gripper Safely handle fragile and delicate objects for higher production quality and reduced waste No external air supply means no dust, no noise, no complexity, and no additional costs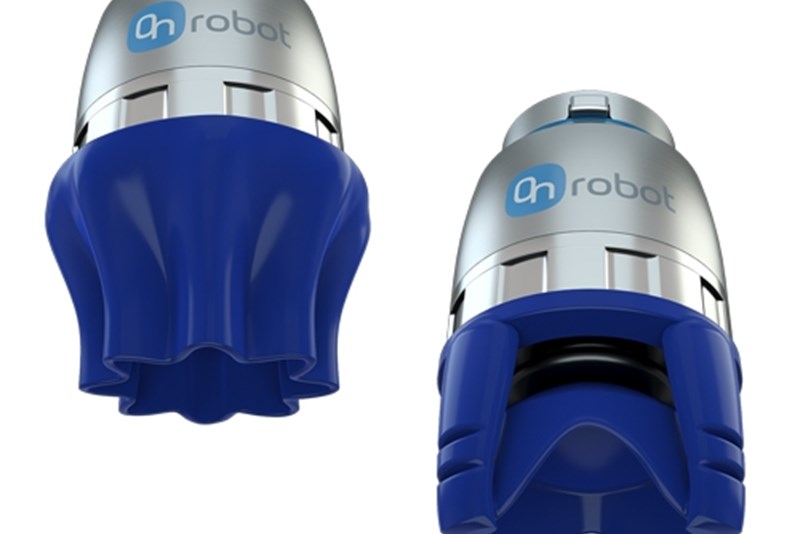 Remote production monitoring and device diagnostic sofftware
First remote monitoring and diagnostics software to optimize production and minimize downtime for collaborative robot applications
Automatic data collection from any leading robot and all OnRobot tools for real-time and historic views and alerts
Intuitive, customizable dashboards transform raw data into actionable application- and device-level insights using industry-standard KPIs
Flexible and scalable for use on the shop floor and for management-level decisions, even in dynamic environments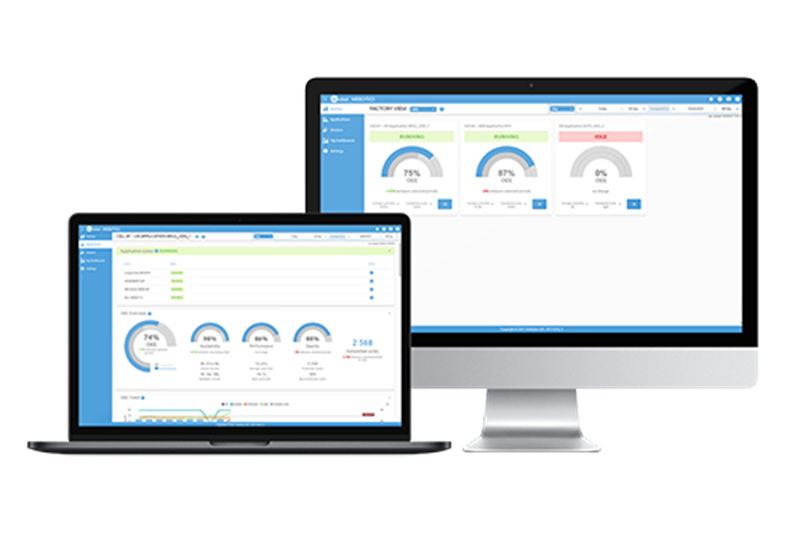 OnRobot Palletizer – Flexible Solution to Fit All Palletizing Needs
Complete, configurable, and modular palletizing solution supports leading robot brands and fits in existing floorplan
Intuitive, step-by-step software quickly programs and reconfigures palletizing tasks
Automatic optimization of robot motions reduces cycle time and extends equipment life
Electric solution offers fast out-of-the-box deployment without the complexity and costs of external air supply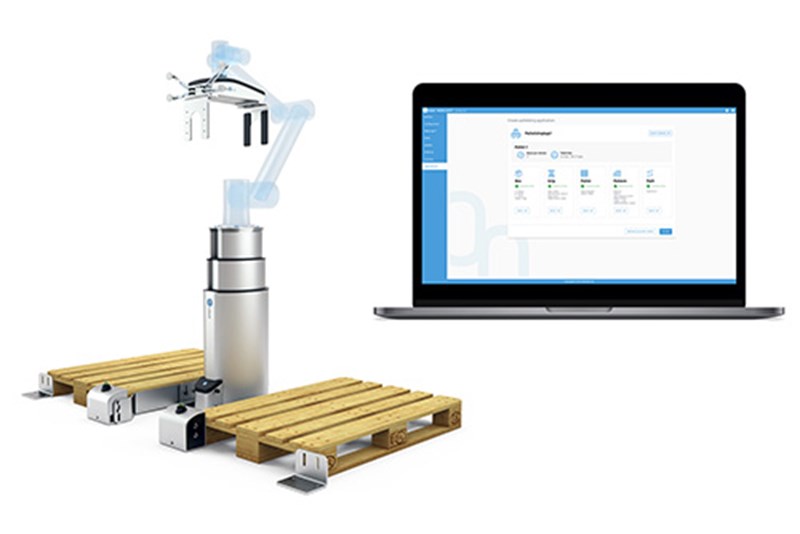 Speak with a Dedicated CIMTEC Represenative
CIMTEC has developed an extensive product offering through partnerships with industry leading manufacturers. With extensive experience in the industry, count on us to meet your needs while improving your facility's operation and efficiency.