Glare Sensors
The Glare sensor detects and distinguishes glare on even surfaces. It also provides maximum reliability and saves costs. Previously, gloss on object surfaces was a disruptive factor that regularly had engineers breaking into a sweat. Now, gloss properties are a distinguishing criterion for process control – regardless of color, transparency or pattern. And it will be engineers' eyes that shine, not their brows. Equipped with intelligent Delta-S-Technology, Glare is a further milestone in customer-oriented sensor development. Once again, SICK is confirming its leading position in opto-electronic sensors for the detection of a range of objects.
Glare
The authority on gloss
Object detection and differentiation on the basis of surface gloss level
Configurable in many different operating modes to meet the requirements of any application
Integrated alignment aid
Integrated automation functions
Two digital push-pull outputs and one configurable input
Sensitivity adjusts to object properties
IO-Link provides easy data access from the PLC
Quick and easy configuration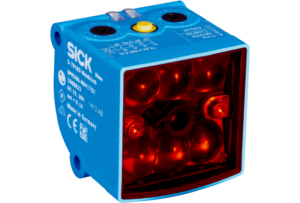 Speak with a Dedicated CIMTEC Represenative
CIMTEC has developed an extensive product offering through partnerships with industry leading manufacturers. With extensive experience in the industry, count on us to meet your needs while improving your facility's operation and efficiency.