Why Flexibowl?
FlexiBowl is an innovative device for bulk singulation of components. It does not work with vibration, but through the combined actuation of servomotor impulse generator. Once bulk components are presented on feeder surface with the right orientation, the vision system can locate them and send coordinates to the robot for pick up. FlexBowl, is capable of feeding entire families of parts and does not require any retooling cost for product changeovers: product changes are trouble-free and can be made in a matter of seconds.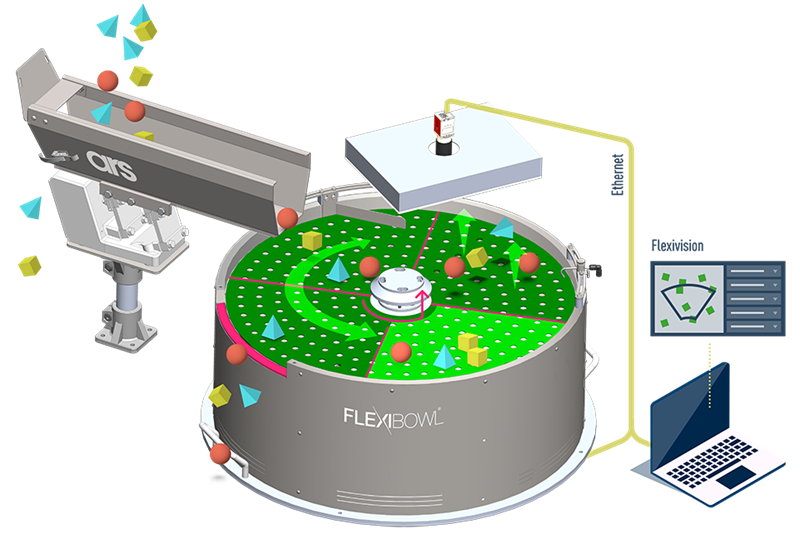 Works With Any Robot
The flexible feeding system includes FlexiBowl, robot, vision system and parts storage devices. In order to simplify the communication, reduce the development costs and fully benefit of the complete capabilities and performances of Flexibowl, we propose different integration plug-ins. Our plug-ins are fully documented for a wide robot and PLC choice. Flexibowl® natively supports TCP/IP, UDP/IP, Ethernet/IP communication protocols and simple Digital I/O. It is compatible with all programming languages that support socket message communication. Flexibowl® software plug-ins include all functionalities required to control FlexiBowl®. They can be easily and quickly embedded into customer application software.

An Efficient and Reliable Soultion
FlexiBowl is highly versatile and suitable to feed a wide variety of parts, regardless of:
Geometry (cylindrical, complex 3D shape)
Surface (smooth, sticky, tangled, etc)
Material (delicate, fragile, rubber and silicone)
Weight and dimensions (metal moulded and sheared parts)
Several comparison studies have proven FlexiBowl to be suitable to feed parts in a more uniform, continuous and efficient way. Parts can even be fed during continuous movement using ciruclar belt tracking. CIMTEC's laboratory is outfitted with FlexiBowl, vision and robots to assist in evaluating your application.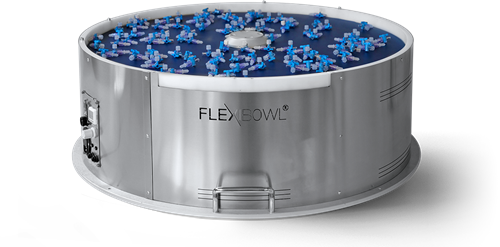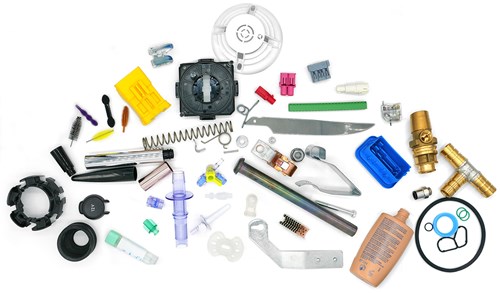 Request a Free Viability Test
A viability test will determine if the parts you have are viable for a FlexiBowl system.
Speak with a Dedicated CIMTEC Represenative
CIMTEC has developed an extensive product offering through partnerships with industry leading manufacturers. With extensive experience in the industry, count on us to meet your needs while improving your facility's operation and efficiency.