CIMTEC Engineers Help Randolph Community College Gain an Edge for Their Industrial Programs
The Mechatronics program at Randolph Community College blends mechanical engineering, electrical engineering and computer science to design, build and operate smart machines. Colleges all over the nation are realizing the benefits of having the Epson T3 in their classroom, giving their students hands-on experience that will give them a leg up when they enter the job market.
"The T3 gives our students the opportunity to train on real production ready robots where all lessons learned will translate into real world applications."
— WESLEY MOORE, Program Head, Industrial Programs at Randolph Community College
Give Your Students Real World Experience. At a Fraction of the Cost of Other Robots.
CIMTEC Automation brings a new level of learning to classrooms nationwide. We know that students who embrace robotics, CNC's and advanced manufacturing have an advantage in the job market. We partnered with Epson to create an advanced robotic learning system easy to assemble, program and use. The Epson T3 is the #1 SCARA Robot in the world and half the price. We provide the training and accessories you will need to get started. The high performance and cost effectiveness of the industrial Epson robot system is the reason we chose this robot. Colleges did not have a turn key solution to their robotic needs, CIMTEC is able to provide 4 systems for the same price as one of our competitors. We also support our customers with everything needed to get their robot set-up, training, maintenance and on-going support. Wesley Moore, Program Head at Randolph Community College states, "CIMTEC continued with the support after sale, as everyone knows 2020 was a year like none before, we all have experienced delays and stay home orders. CIMTEC proved very flexible with delivery and start-up then follow-up months after the initial sale."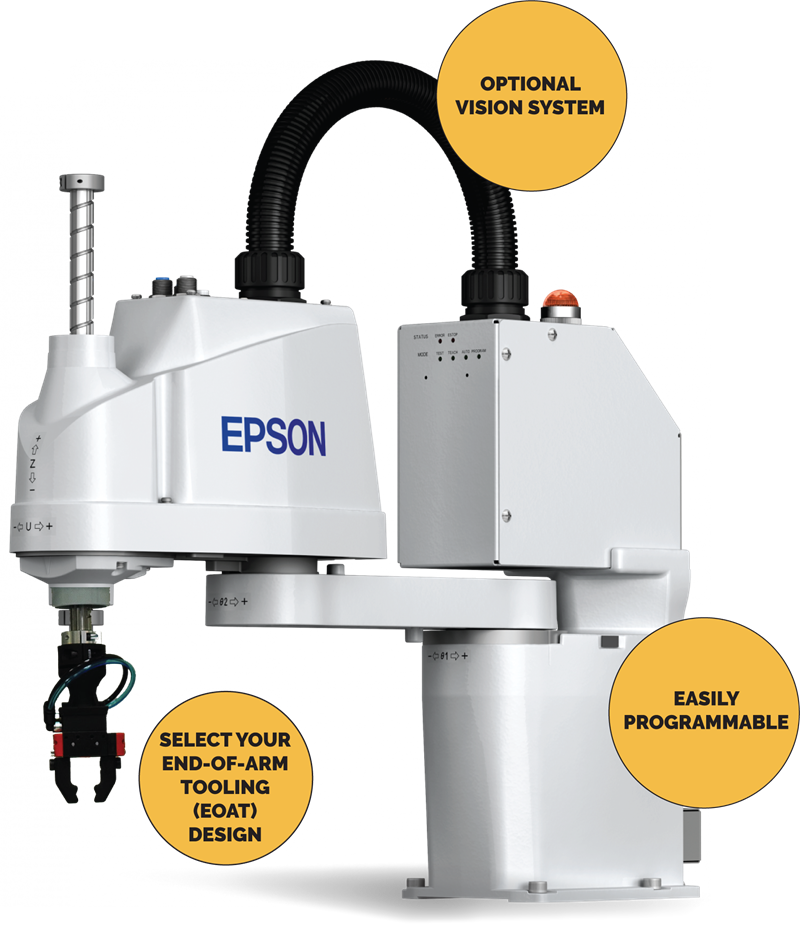 Epson T3 SCARA Robot Features:
Epson Vision Guide – CV2 vision system to easily include machine vision into the curriculum
Built-in Controller –  Powerful end-of-arm tooling in one space-saving design
Three Part Types –  Select your parts when ordering
Pre-Installed Parts – Gripper, parts, air lines and program are pre-installed and ready to run when shipped
Intuitive Programming Software – Utilizing the SPEL+ programming language and easy to use simulation package. Sample code and Epson SPEL+ Core 1 classroom training material
Custom Designed 3D Printed Nest – Allows you to pick and place the parts that you have selected. Nests are designed to be easily replaced as new parts are introduced
Included with your purchase: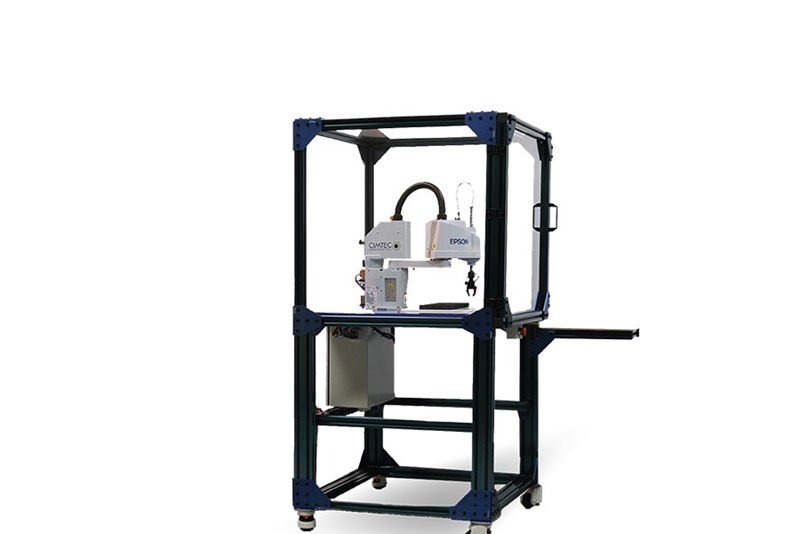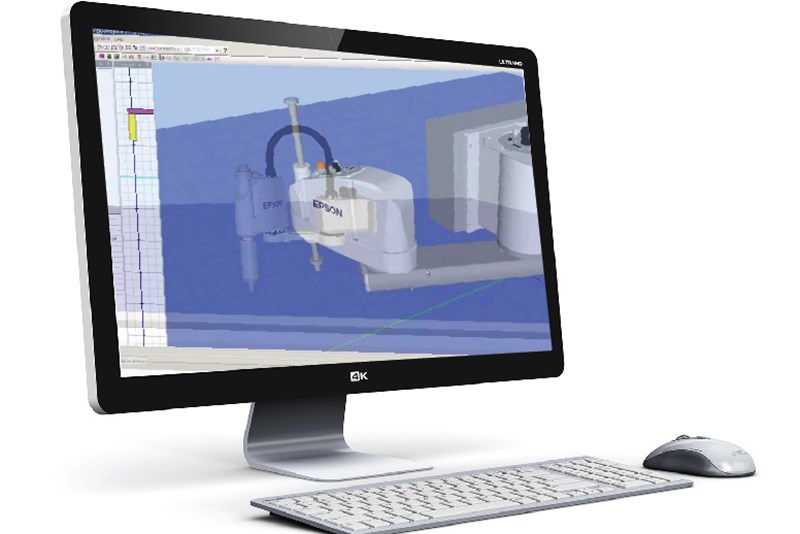 Epson 7+ Programming
and Simulation Software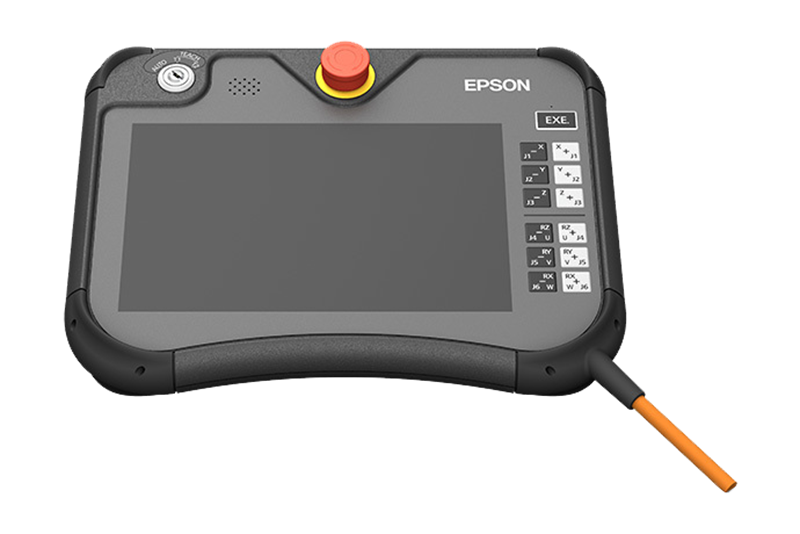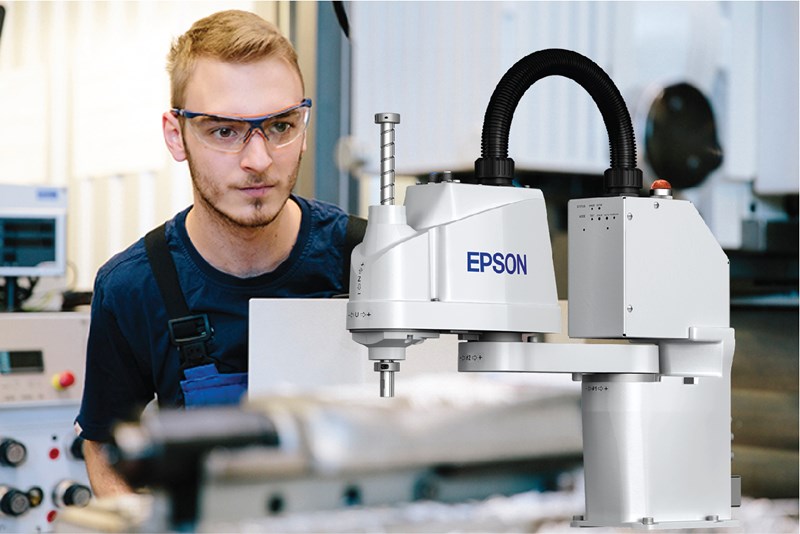 3 Training Seats for the Epson SPEL Core1 Class and Training Materials 
*to be used within one year of purchase
Speak with a Dedicated CIMTEC Represenative
CIMTEC has developed an extensive product offering through partnerships with industry leading manufacturers. With extensive experience in the industry, count on us to meet your needs while improving your facility's operation and efficiency.