Visual Components 3D Software
Whether you're looking for a tool to quickly design and present production solutions, or a platform to power your offline programming applications, we've got you covered. Check out Visual Components' family of 3D manufacturing simulation products. 
Visual Components is the next generation of 3D manufacturing simulation technology. Designed for manufacturing professionals and built on a powerful, flexible, and scalable platform. Start your free trial today and start experiencing all the features of this software. With your purchase you get: 
• The Essentials, Professional or Premium level of the Visual 
  Components Software
• Example simulations and online learning academy
• Unlimited access to the robot library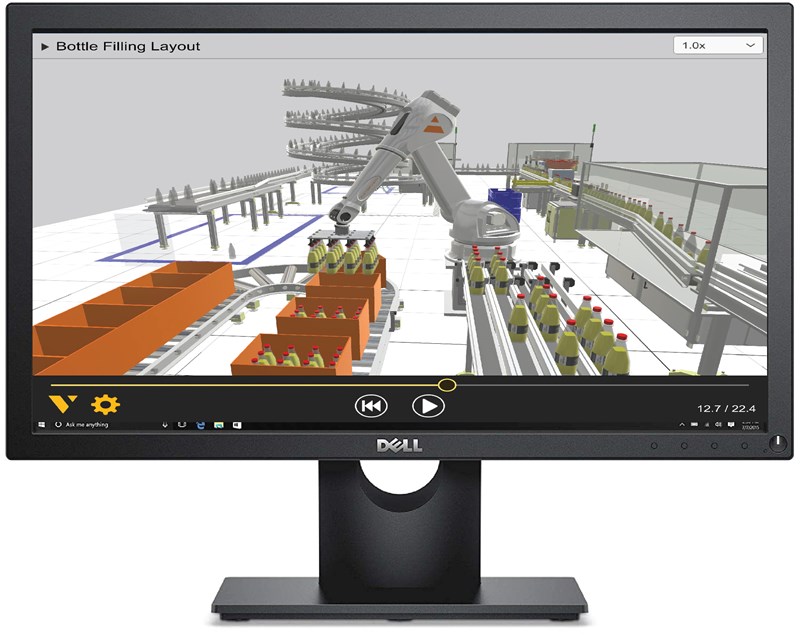 Choose From Three Simulation Software Packages
All purchases include one year of maintenance support
ESSENTIALS
Design, build and simulate your factory of the future using ready-made components.
AS LOW AS
$

3,300

Layout Configuration

Process Modeling

eCatalog

CAD Compatibility

Project Ready Deliverables

Simple Robotics

Point Cloud Support

2D drawings

PLC Connectivity

Statistics and Reporting
PROFFESIONAL
Define and create your own components to simulate in our 3D world. 
AS LOW AS
$6,000 
Component Modeling
Geometry Simplification
Wizards
Basic CAD
All Features in Essentials
PREMIUM
Visualize your factory with our complete manufacturing simulation solution.
AS LOW AS
$9,500
Point Process Visualization
Viritual Topography
Curve Teaching Tool
Create Path Statement
VRC Connectivity for UR and Stabuli
Siemens S7 PLC Connectivity
Interactive VR
All Features in Essentials
All Features in Professional
Speak with a Dedicated CIMTEC Represenative
CIMTEC has developed an extensive product offering through partnerships with industry leading manufacturers. With extensive experience in the industry, count on us to meet your needs while improving your facility's operation and efficiency.