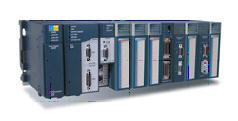 Since Genius I/O blocks will be officially discontinued as of June 2017, it's understandable that you'd look into migrating and your PLC to upgrade to an active GE product.
Your legacy PLC supports Genius I/O blocks. Your setup has worked for years, and can continue to work despite the discontinuation of this great product. However, the risk of keeping Genius after it goes obsolete has people wondering: where will I get parts and support?
Whether you choose to continue to support your legacy system and Genius blocks with CIMTEC or if you're considering replacing it, let's talk. We've outlined three migration plans for you in the event that you decide—with the help of our risk assessment—that now is the best time to migrate and take advantage of newer technology.
We help you with every detail during this proactive step of transitioning. We create a custom migration plan for you including programs and drawings. We visit your site and can provide on-site support as needed. System change-outs can be done with our staff on site to assist and immediately help if any issues arise.
Know what to do if a failure occurs when keeping Genius blocks. Put steps into place to transition your product if you want to upgrade. Together, we can help you decide what makes the most sense for your business when considering migration.
What to Consider Before Making a PLC Migration

If you're ready to put a plan for PLC migration in place, the next step is to evaluate which Genius blocks you're using and where they're located in your facility. The first step in this process is to look at your PLC hardware.
You'll need to transition your existing platform to GE's PACSystems RX3i. The RX3i offers many additional benefits over older control platforms. Many of these benefits are discussed in this blog post. Fortunately, GE makes this transition easy. There are several key pieces of information required to make an informed plan to move forward with Genius I/O replacement.
This information includes:
The number of physical I/O drops and the block count at each drop.
The distance of all cable runs between I/O drops and the PLC.
The amount of space inside each cabinet that can be allocated to the Genius block replacement devices.
These facts will help you make the best choice when it comes to replacing Genius I/O.
After replacing your main system, cabling is the best area to focus on next. Genius used a serial bus interface between racks, which resulted in long cable runs with relatively slow data rates. To replace this, PROFINET is preferred over Ethernet cabling for robust and reliable industrial networking.
PROFINET is enhanced to meet the harsher conditions of factory setups better than office Ethernet. Real-time data allows you to sense errors as they happen, therefore eliminating wasted product and avoiding disaster. This more durable and higher quality cabling reliably sends and receives data to provide you with the best in industrial Ethernet.
All current GE products have PROFINET adaptors, which allow you the benefits of:
Having extremely scalable architectures.
Performing maintenance or service from anywhere.
Decreased costs for quality data monitoring.
Consider PROFINET over office Ethernet when you want real-time performance and enhanced resistance to tough environments.
The following three migration options are some of your potential picks for replacing Genius based on the above data and what your ideal setup is.

RX3i I/O Expansion Racks
When space isn't a huge concern and you want the best, most robust solution, consider moving to RX3i I/O Expansion racks. These racks are mounted directly on the machine, which reduces wiring costs and makes for easier maintenance.
When you have enough space in the cabinet for new racks, RX3i I/O racks are the best choice. These racks feature a 7-, 12-, or 16-slot RX3i chassis to customize your I/O drop while the power supply is suitable depending on your required I/O and power input type.
RX3i I/O blocks replace the functionality on the Genius I/O drop, and a PROFINET Scanner (PNS) block connects the I/O rack to the PROFINET ring.
This is the strongest solution for your I/O; if you need to make sure your I/O keeps running like Genius did, consider choosing the RX3i I/O arrangement.

RX3i CEP/CEE Blocks
When you don't have the space for a RX3i I/O rack, RX3i CEP/CEE blocks may be the better option for you.
This type of arrangement can support up to two RX3i I/O blocks. This arrangement uses a PROFINET ready CEP drop with a CEE option for a second block. This provides a space-saving solution with robust RX3i I/O.
All you need to do is provide the Ethernet cabling and power to the CEP block to connect your desired RX3i I/O block. Using a CEE block is like a single slot extension to the CEP, so you have the ability to add a second block. You could also have multiple CEP/CEE drops in a single cabinet.
So by implementing a multi-drop CEP/CEE, you have the ability to accommodate a low I/O count with all the toughness of RX3i I/O.

RSTi-EP Slice I/O
When going smaller is better and space is the greatest concern about your I/O setup, consider RSTi-EP Slice blocks.
In addition to power and Ethernet cabling, these low-cost blocks start with a PROFINET Network Interface block You can add slice blocks as needed—there's no backplane; blocks simply "stack" against one another, passing power and data signals through each block. There are many options for I/O with this type of Genius replacement.
RSTi-EP offers the highest performance for the smallest amount of room—each block only takes up 11.5mm of horizontal space, which allows you to get a high I/O count into limited cabinet space.
The RSTi-EP Network Interface blocks provide a web interface for configuring IP address and clocks. Once the drop is configured, it can then be addressed in your Proficy Project.
These are the smallest slices in the industry with a huge potential for operational savings. They also make optimal use of the smallest cabinet space and are highly expandable.
Making the Best PLC Replacement Choice
The best thing about these three options is that they all can be considered at each I/O drop—they all can connect in the same I/O network and will work together.
When you work with the automation experts at CIMTEC, you're partnering with an industry leader that can help support you long after Genius goes obsolete. If you choose to keep Genius, we can fully support you with parts, expert advice, manuals, documents, and repairs.  See this blog post for more information on supporting Genius over the long term.
If you're considering migration, you've got options. Let's talk about them. Contact us for a risk assessment today!