Partnership Ensures Maximum Productivity with Epson Robot Solutions
CHARLOTTE, N.C and CARSON, CA.,– Feb. 13, 2018 – CIMTEC Automation LLC, experts in high performance industrial technology and automation, and Epson Robots, the #1 SCARA robot manufacturer in the world, today announced they are expanding their relationship making CIMTEC an official Epson Certified Repair Center. The partnership will extend beyond the current scope of selling new Epson Robots and automation products to include maintenance and repair of the broad installed base of legacy systems, ensuring fast repair turnaround times throughout the Southeastern US.
The original agreement, dating back to 2015, includes distribution of all of Epson Robots' automation products, including the large lineup of SCARA, 6-Axis and Linear Module robots as well as Vision Guidance, Force Guidance and many other industrial automation products.
CIMTEC has helped Epson Robots grow new robot-based automation solutions throughout North Carolina, South Carolina and Virginia.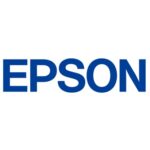 "CIMTEC is proud that Epson has selected us to provide this level of critical support to our joint customers," said President of CIMTEC, Matt Verkuilen. "It is a testament to the strength of our highly trained engineers and maintenance repair staff who enable our customers to keep production running as long as possible and provide migration services to new Epson Robot technology when the time is right."
"We have had a successful partnership with CIMTEC for a few years now and are pleased to add them as our official Epson Certified Repair Center," said Tom Versfelt, VP Commercial Sales Epson. "CIMTEC technicians are well-versed with legacy as well as the latest Epson Robots and have helped us grow new robot-based automation solutions throughout North Carolina, South Carolina and Virginia."
CIMTEC Repair Center services include preventative maintenance, where technicians come on site at regular intervals and perform scheduled maintenance backup programs and update risk assessments, as well as the the diagnosis and quick repair of parts, 24/7 phone support and on- site emergency response and training
.
 About CIMTEC Automation:
Established in 1987, CIMTEC Automation is a leader in full-service, customized industrial automation services and products. CIMTEC Automation has become one of the industry's largest, most advanced, responsive and trusted automation products and engineering solutions providers for industries including: Automotive, Pharmaceutical, Food and Beverage, Consumer Products, Transportation, Oil and Gas, Utilities, Custom Machine Builders, and the Military.
CIMTEC has supplied more than 100,000 control systems and carries an extensive inventory of products and automation parts for controls, robotics and vision/sensors, such as: Programmable Controllers (PLC), Intelligent Sensors Products, Motion Controller Products, Machine Vision Systems, 3D Inspection Systems, and Robotics. Trained technicians offer wide-ranging expertise from engineering to repair to sales, and are experts in the latest technology, including networking, open architecture, safety, and enterprise systems. Headquartered in Charlotte, NC, CIMTEC has offices in strategic locations throughout North Carolina, South Carolina and Virginia. For more information, visit: www.cimtecautomation.com
About Epson Robots
Epson Robots is a global leader in PC controlled precision factory automation, with an installed base of well over 55,000 robots worldwide and a product line of hundreds of models of easy to use SCARA, Cartesian and 6-Axis robots based on a common PC based platform. Building on a 35+-year heritage, Epson Robots today delivers robots for precision assembly and material handling applications in the aerospace, appliance, automotive, biotechnology, consumer product, electronics, food processing, medical device, pharmaceutical, plastics, semiconductor, and telecommunication industries. For more information, visit www.epsonrobots.com
About Epson
Epson is a global technology leader dedicated to connecting people, things and information with its original efficient, compact and precision technologies. With a lineup that ranges from inkjet printers and digital printing systems to 3LCD projectors, smart glasses, sensing systems and industrial robots, the company is focused on driving innovations and exceeding customer expectations in inkjet, visual communications, wearables and robotics.
Led by the Japan-based Seiko Epson Corporation, the Epson Group comprises more than 73,000 employees in 91 companies around the world, and is proud of its contributions to the communities in which it operates and its ongoing efforts to reduce environmental impacts.
Epson America, Inc., based in Long Beach, Calif., is Epson's regional headquarters for the U.S., Canada, and Latin America. To learn more about Epson, please visit: epson.com. You may also connect with Epson America on Facebook (facebook.com/Epson), Twitter (twitter.com/EpsonAmerica), YouTube (youtube.com/EpsonAmerica), and Instagram (instagram.com/EpsonAmerica).
Note: EPSON is a registered trademark and EPSON Exceed Your Vision is a registered logomark of Seiko Epson Corporation. All other product brand names are trademarks and/or registered trademarks of their respective companies. Epson disclaims any and all rights in these marks.
Contacts:
CIMTEC
Mary Gorman 704-620-3647
Epson
Sacha Arts 408-458-6316