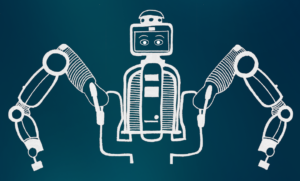 How safe is your PLC system from a disaster?
Just because your legacy machinery has worked without issue for years doesn't mean the future won't hold any problems. When you're working with a legacy system, you've got to be prepared for what might happen that could result in unexpected downtime.
At CIMTEC, we work with factories that have both legacy systems and controllers that are more current. Our factory risk assessment ensures that your system is ready to continue operating no matter what. Here's how.
Be Prepared for Anything
Our technicians conduct an on-site assessment of your current setup. This includes everything from the program you use and whether it's backed up as well as your inventory of parts. We leave no detail unexplored when it comes to your controller. At the end of our assessment, we give you a detailed report that organizes all the information about your system, as well as recommendations we make to get you up to speed to deal with a disaster. In this way, we prepare you for anything!
Address Potential Issues
Maintenance is everything when it comes to legacy systems. During our factory risk assessment, we uncover any maintenance needs that aren't getting addressed, as well as potential problems that could cause much larger problems in the future.
Whether we suggest you switch to a newer program or outline a maintenance routine that would work the best for you, CIMTEC helps you achieve your best every day with your controller. We detail your risks of staying with a legacy system or the risks of your current system the way that it is so that you can make informed decisions about your risk management strategy.
Have a Support Plan in Place
CIMTEC is here to help you support your system no matter what. We understand that your machinery is an investment, and we're here to help you maintain that investment. Our support plan for managing your risks can help you achieve security when working on your factory floor.
This includes making recommendations for components to have in stock, maintenance suggestions, outlining your risks, and more. You'll receive both a hard copy and a digital copy of our assessment, which we can then review with you to ensure you have the necessary support to continue being successful.
Isn't it time you understood the risks of operating your machinery in its current state? Don't get left behind just because you don't understand what could happen. We're here to help. Call us to discuss your risk assessment today: 877-524-6832.