Here is the latest statement from Jeff Householder, President of the Machine Automation Solutions division of Emerson Automation Solutions, regarding the future of GE Automation: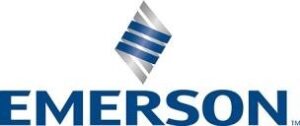 May 1, 2019
Dear Customer,
It has been ninety (90) days since Emerson completed the acquisition of the Intelligent Platforms business. While the team has hit the ground running, there's much to learn and accomplish over the next year.  We hope you are experiencing the same level of service and the same quality you expect from us. We aim to be open and transparent with our customers as we progress with the integration, so we will provide updates from time to time.
As one of the world's largest automation companies, we are excited about the new capabilities, expertise and opportunities this business presents.  Emerson acquired the Intelligent Platforms business as part of our strategy to become the leading provider of automation solutions across discrete, hybrid and process end markets.  With the acquisition, we gained an important extension to our portfolio, proven installed base and a team of experts in industry-leading PLCs and control solutions that help close a highly sought after industrial control gap for Emerson. 
We want to reassure you that the investments and commitment you have made to this business and its technology over many years are in line with our strategic vision for this business and you are a valued customer.  We are fully committed to supporting our existing active product lines and will making significant investments over the next three (3) years to expand our product and services portfolio and accelerate key product programs to better serve your industrial control needs.  This includes support for:
Control Systems & I/O
Industrial PCs
Panel PCs and Operator Interfaces
Motion Products
IoT and Edge Solutions
Control and Supervisory Software
We have also entered into multi-year strategic agreements with GE to continue reselling the software products, such as CIMPLICITY, from GE Digital and MarkVIeS for functional safety applications.  We are an authorized master reseller of both of these products, and we know that having these capabilities is critical for your applications.
We are also focused on delivering new, innovative products designed with easy migration, high-performance and IoT-readiness across the entire range of control solutions.  At the same time, we want to continue to protect your investments in current technology and will abide by the same product lifecycle support policies that you've come to know – providing a minimum of nine (9) years of continuing support after any product has been marked as mature.  We are committed to serving your current and future industry 4.0 needs and hope to deliver exciting new solutions that enable your digital transformation journey.
We believe this business provides a strong foundation, talented people and fantastic opportunity to drive growth at Emerson, and we are excited for the opportunity to partner with you to achieve your goals and advance your automation needs for years to come.
We would ask that you please continue to work with your current sales representative or channel partner for your automation needs.  We also invite you to reach out directly to myself or my staff if you have specific questions about our strategy and vision.
Sincerely,
Jeff Householder
President, Machine Automation Solutions
Emerson Automation Solutions