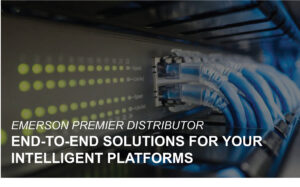 CIMTEC has been solving end-to-end solutions that leverage the PAC systems for many years helping to maximize production for our customers.
We recognize that control systems are more than just a collection of PID-algorithm control loops. Advanced control can help your plant optimize its performance by increasing throughput, increasing conversion, increasing on spec product, and reducing by-product.
Some of the other plant improvements to maximize profit include:
Helping site management and engineering focus on optimizing process operations 100% of the time
Determine economic optimum
Determine optimal setpoints
Process issues such as complex multi-input, multi-output relationships, operating constraints, nonlinear dynamics, and frequently changing targets
Advanced Control Methods
The goal of APC is to operate the unit from minute to minute for maximum profit, so allow us to maximize your plant. No matter the size of your company, our consultants can aid in the following advanced control services to ensure that you complete your advanced control projects on schedule.
Emerson Premier Distributor
CIMTEC is proud to be recognized as a Premier Distributor  in the NC, SC, VA.
Many of the industry's standard approaches were created decades ago, long before today's innovation. Doing more of the same is yielding only incremental benefits and management expects you to deliver better results. With a partner like Emerson, you can. Our automation expertise – from projects to operations – is focused on helping you hit your targets and move your organization into Top Quartile performance.
Emerson's impressive product offerings and CIMTEC's knowledge and experience with both the new and discontinued GE Intelligent Platforms products continue to support our customers. Emerson Automation is committed to sustaining the high-quality products that were part of the GE Intelligent Platforms offering while adding exciting new products and technologies to the family.
We have an extensive range of new, re-manufactured and repaired GE Fanuc parts, CPU's, controllers, and modules. If you are looking for any GE Fanuc product, give us a call. We operate an extensive database of GE Fanuc part numbers, and we'll get you any GE Fanuc part you need for a great price.
Obsolete GE Fanuc PLC boards both repaired and remanufactured are available. There are no moving parts on these boards to wear out. We are so confident about our remanufactured boards that we give a 2-year warranty. That is 2 times the original manufacturer's warranty. Give us your old GE Fanuc system and we'll provide a new GE Fanuc PLC system at a great price.
If you are unsure of which product you need, contact us and we will be more than happy to assist you. In addition, if you need more than just an Emerson or GE product and are looking for industrial automation services or industrial automation consulting, give us a call. Our seasoned industrial engineers will begin the process of helping to determine which automation solution is right for you.
Take a look at our Emerson offerings here. To speak to one our engineers call us at 877.524.6832.