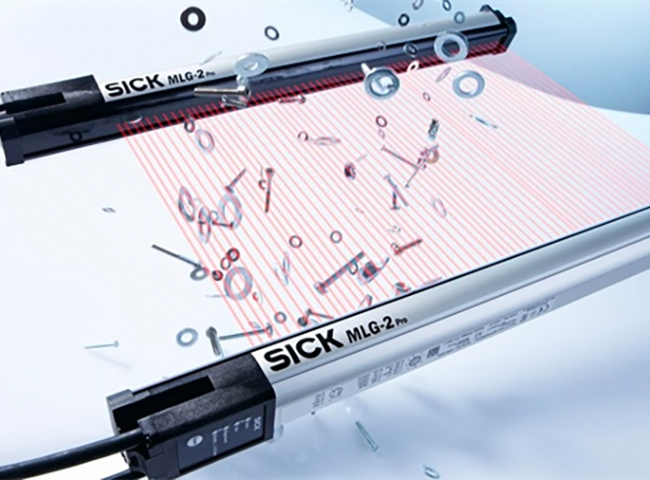 Punch Press Scrap Detection.
Solving the challenges of detection with the efficiency and flexibility of the SICK Measurement Light Grid.
CHALLENGE:
During the production process the customer must identify scrap when punched from the rim of the sinks.  The thin shiny stainless-steel slivers that are created are difficult to detect and can be dropped in any orientation.  Failure to detect if the scrap is removed can damage dies, leading to costly repairs and/or replacement.  Compounding the loss of production equipment with downtime makes for an unacceptable outcome.  
SOLUTION:
The SICK MLG was brought in to do the job due to the high resolution and high-speed scan capability.  The customer realized that in order to catch the variety of scrap their process generates, they needed the fastest response time on the market.  The SICK Measurement Light Grid is designed to detect hard to see parts.   Additionally, the long distance beam sensing combined with long available lengths allowed this customer to completely cover the existing scrap bin. The SICK MLG provided this customer the solution to a difficult problem and saved in production time and money.  The physical detection of scrap helps protect fabrication and assembly equipment as well as maintain the high OEE standards this customer demands.  For applications where part detection is a must, the SICK MLG should be one of the first places to look.