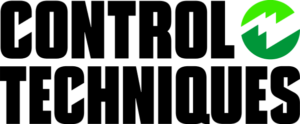 The Control Techniques' motto "drive obsessed" says it all. Their engineers aren't happy with one-size-fits-all. They need something different. Drives that are so flexible, they can be used as a base to build even better things.
Control Techniques AC drives (variable frequency drives or variable speed drives) provide world-class solutions to the widest range of applications and industries
Wide power and voltage ranges with high performance motor control within a compact size and robust design for long and reliable service
Extendable capabilities through a large range of click-in option modules for ease of use
Integrated programmable automation and motion control
Control Techniques DC drives are based on thier current AC drive technology, they offer enhanced motor performance, reliability and system integration options.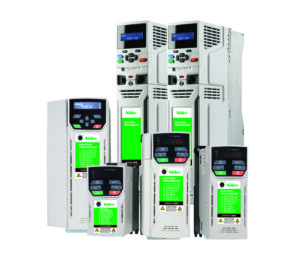 Servo drives and motors
The servo drives can take control of the automation system through an inbuilt motion controller, or they can link to a variety of motion controllers through I/O or specific communication networks like EtherCAT.

A broad family of AC brushless servo motors with exceptional performance is known as Unimotor. Unimotor delivers the ideal match for each application demand with a wide torque range, from 0.72 Nm up to 136 Nm, rated speeds from 1000 rpm to 6000 rpm, multiple inertia levels, and a large selection of feedback options. Additional versatility is provided by different mounting configurations and a single cable choice, and the drive's integration with an electronic nameplate delivers the utmost user-friendliness.