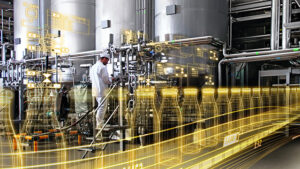 CIMTEC is the world's leader in automation products. We have partnered with the industry's top manufacturers carrying an inventory of state-of -the-art equipment that will keep your costs at a minimum and your production at a maximum.
Last year, Emerson, formerly GE Automation, added a new portfolio of programmable logic controllers (PLC's) that will enable more comprehensive manufacturing control and production optimization. End users will be able to expand operations and supply chain control by partnering with a single automation provider.
The addition also expands its production optimization and control capabilities in the rapidly growing hybrid and discrete markets, and in industries where PLCs are sometimes preferred or required for faster response and machine control.
The new portfolio of cloud-connected controllers, industrial PCs, and devices for smart plants complements Emerson's Plantweb™ digital ecosystem, adding another layer to Emerson's focus on helping customers leverage automation technologies to pursue digital transformation. The automation and control portfolio will enable more operational performance and efficiency for customers in life sciences, metals and mining, power and water, food and beverage, and packaging, which often blend process and discrete machine control to manufacture and deliver finished products.
"We've re-invested heavily in the ability of our control systems to bring new capabilities to help organizations optimize their capital project and operations performance," said Jim Nyquist, group president of Emerson's Systems and Solutions business. "With this new portfolio, we're expanding our automation expertise and bringing new digital solutions to market that will integrate plants seamlessly and accelerate improvements in operational performance, safety and reliability."
Future interfacing with Emerson's DeltaV™ and Ovation™ process control systems is also planned to help process industries eliminate many of the islands of automation within plants that create data silos in organizations and limit their ability to cost-effectively execute digital transformation initiatives and IIoT-driven capital improvements.

See all of our PLC's and controls at cimtec.com or contact us at 877.524.6832