If you didn't receive an "End of Life" notice for GE PLCs that'll be going obsolete in 2017, you're lacking critical information that will affect the way you manage your PLC systems.
Since 1992, CIMTEC Automation has been helping customers with their GE Legacy products. This includes supporting Legacy repairs, supplying PLC parts from Qualitrol International, and even providing software and tech support. Thirty years in the making, CIMTEC is here to help you prepare for your GE Automation systems that will be officially considered obsolete in the New Year.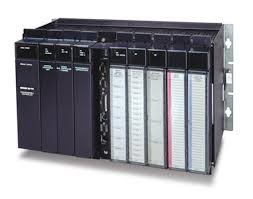 Which PLCs Are Obsolete for 2017?
The PLCs on this list are probably only the first of the PLCs we'll see going obsolete in 2017!
GE 90-30 PLC Series (IC693 Prefix). In the United States, the final shipments for this product are happening in December 2017. In Europe, the latest you can place an order is March 31, 2017 and your order must ship by June 1, 2017.
Genius I/O (IC660 Prefix). If you still want the Genius I/O from GE, you must place an order by March 31, 2017 in the United States. In Europe, your order must ship by June 1, 2017.
RX7i (IC698 Prefix). Place your order by March 31, 2017 and ensure it ships by June 1, 2017.
RX3i Processors—IC695CPU315, IC695CPU320, IC695CRU320. Like the Genius I/O and RX7i, no matter what your location, orders need to be placed by March 31, 2017 and shipped by June 1, 2017.
Genius Bus Controllers—IC697BEM731, IC687BEM731, IC693BEM331, Including OEM. If you're in the U.S, you have until December 2017 to get the last of these Genius Bus Controllers. In Europe, orders need to be in by March 31, 2017 and shipped by June 1, 2017.
Now that you know which PLCs are on the list, you need to know what you can do to support your GE Legacy PLCs as they become obsolete in the next year.
Total GE Legacy Support from CIMTEC and Qualitrol
Your PLC systems need more than just parts. Shouldn't your company need more than just a parts distributor? With over 50 years of experience in the industry, CIMTEC Automation and Qualitrol International have been helping industries and companies just like yours to comprehensively support their PLC systems worldwide.
Rather than just shipping parts when you need them, we offer total GE Legacy support 24/7. This means providing risk assessment, helping you migrate your PLC system, and providing expertise, tech support, and repairs for your GE Legacy products. If you decide to upgrade, our trade-in programs can help you get the most out of your systems—we'll give you credits for your old parts!
We're here to help your industry be more cost-effective and efficient. You can keep your focus on long-term ROI and minimal downtime with our expert and total support.
Why CIMTEC?
Trust the experts in automation to guide and support you during this transition for your GE Legacy products in 2017. In addition to our services, we also keep you updated about what other systems will be obsolete in the next year. By preparing for the status change in your GE products, you can continue to support your systems and have a professional team by your side the entire way. Let CIMTEC Automation help you with your GE Legacy product needs—we're here to maximize your PLC's lifespan!