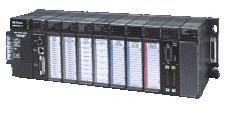 GE 90-30 PLCs were made to run and they'll last a long time with routine maintenance.  Unfortunately, if something does go wrong, the right person to fix it probably isn't around.  That's where we come in.  We can provide total support for your 90-30 PLC.
Rest assured, knowing that you have a trusted partner to help, in case anything ever happens to your system, but in order to keep your system running as smoothly as possible for many years, you should follow some basic best practices.
Here are 90-30 best practices you should absolutely incorporate into your maintenance program.
Have PLC Resources Available
Having important documents, manuals, troubleshooting guides, etc. handy when you need them, could mean the difference between a simple fix and a long running problem.
Put these guides in a safe and easily accessible place, but make sure you don't keep them directly on your PLC system.   Putting the documentation on the actual PLC can cause the system unwanted dust and heat.
Having resources readily available may seem trivial if your system hasn't failed in years, but it could be a huge savior when downtime occurs.  It's also possible that the 90-30 documentation you have is older than some of your techs, so make sure that everyone knows where it is, even if it's stored digitally.
Update PLC System Wiring Diagrams
Wiring diagrams need to stay up to date!  If they haven't been updated in a while you are asking for trouble.  A great time to update your diagrams is when you conduct your EMI (electromagnetic inference) audit.  When you bring in an expert to evaluate the problem, this typically requires that you have current diagrams available and ready for use.
Wiring diagrams will show what devices are connected to input/output ports on the 90-30 PLC.  Drawings of the system, as well as all its connections, should be included.
Once this info is gathered you can utilize the module LEDs to figure out which device is faulty and where.  Also, be sure to keep your system diagrams in your cabinet, and ready to be used.  This can be an invaluable step in the troubleshooting process.
PLC Professionals
If your system stops working properly, and you can't figure out what's wrong it's easy for panic to set in.   That's why it's important to have the trusted resources of a PLC partner.
Whether you're unsure your maintenance has been kept up, or you aren't getting any major errors from your LED indicators, our engineers can walk you through the problem.
Our services extend well beyond when disaster strikes too.  We conduct repairs, sell parts and offer on-site services.  Having a company you trust can be a valuable resource to your operation.
From training to risk assessments our techs have decades of experience and are here to help.
While 90-30 PLC systems were meant to last, maintaining your system is essential to keeping it run continuously and smoothly.  Follow these maintenance best practices and avoid disaster.
If you have any questions, please feel free to contact us at (877) 524-6832 or through the website.  We look forward to helping you maintain your 90-30 PLC.