Save the Date!   2018 South Carolina Environmental Conference (SCEC)
Mar. 11-14, Myrtle Beach, SC
CIMTEC Automation invites you to visit  Booth, #102 at the Sheraton Myrtle Beach Convention Center (2101 North Oak Street, Myrtle Beach, SC 29577) for the 2018 SCEC event!
Our skilled Engineers will be on hand while the Exhibit Hall is open on Monday and Tuesday to discuss and demonstrate the very latest GE Rx3i PacSystems Controls, GE Measurement Flow Meter Technology and to introduce the power of the Industrial Internet of Things (IIoT) to existing Water Facility automation systems.
The event is located at the Sheraton Myrtle Beach Convention Center, and from its inaugural year in 1990, the South Carolina Environmental Conference (SCEC) has been growing and building on success for the last 27 years.   WATER LIFE  is the theme of this years conference, and a clear representation of what the SCEC Organization mission is: Life sustainability through access to clean water!   Attendance is expected to exceed 1,600 environmental and water professionals from across the southeast.  Guests are offered the opportunity to receive up to 12 hours of professional training, meet with equipment and service vendors and network with other professionals in a fun and educational atmosphere.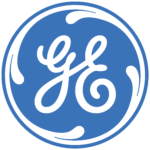 Would you like to set up an individual discussion with us regarding a specific application while at the show?   Contact Tom Behnke.   Email : tbehnke@cimtec.com, or call 704-227-4611